This post is written in English and Dutch.
Deze blogpost is geschreven in Engels en Nederlands.
At the moment, I am working on the Stardust Collection combining my love for weaving with my fascination for the universe. Read more in the introduction of the Stardust Collection. Today, I would like to introduce you to Supernova.
Op dit moment werk ik aan de Stardust Collectie waarin mijn liefde voor weven en mijn fascinatie voor het universum samen komen. Lees meer in de introductie van de Stardust Collectie. Vandaag stel ik jullie voor aan Supernova.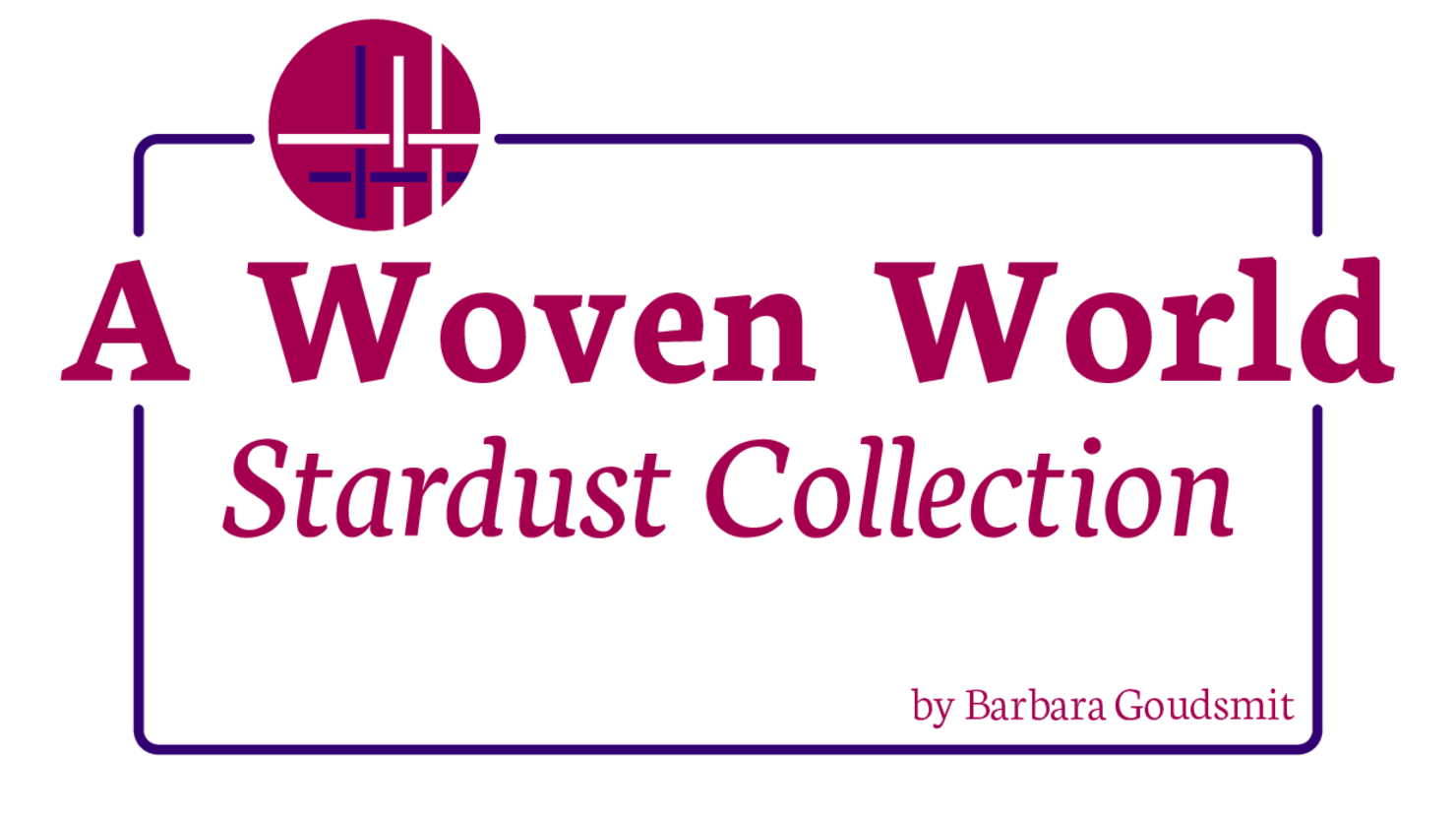 Supernova: the ending of a star
For millions of years, a star maintains a balance between two forces: an outward-directed force due to nuclear fusion and the inward-directed gravitational force. At the end of a star's life, there is no fuel left for nuclear fusion and the star cannot counteract the gravitational force any longer. The star collapses and explodes into a supernova. In this explosion, enormous amounts of stardust are blown into the surroundings. While the star has reached its ending, the cloud of dust that remains after the explosion contains the building blocks for new stars and planets. The earth is made of stardust, too. This shawl, with its large star patterns, symbolises the enormous magnitude of a supernova.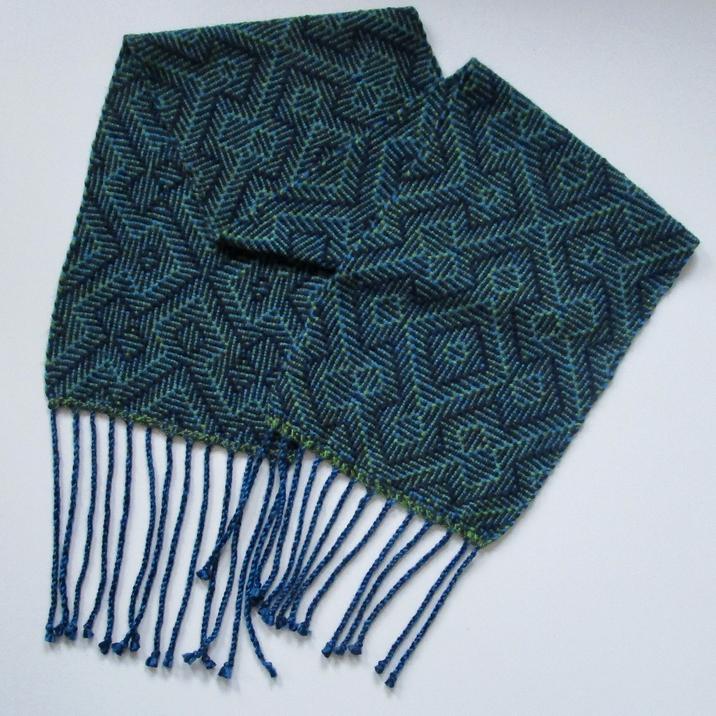 In een ster houden twee krachten elkaar miljoenen jaren in evenwicht: een naar buiten gerichte kracht door kernfusie en de naar binnen gerichte zwaartekracht. Aan het einde van zijn levensloop is de brandstof voor kernfusie opgeraakt en kan de ster geen tegenstand meer bieden aan de zwaartekracht. De ster stort in elkaar en in de supernova-explosie die volgt worden enorme hoeveelheden stof de omgeving in geslingerd. De ster is tot zijn einde gekomen, maar zijn sterresten vormen de basis voor nieuwe sterren en planeten. Ook onze aarde is ontstaan uit sterrenstof van een oude ster. Deze sjaal met grote sterpatronen staat symbool voor de gigantische omvang van een supernova.
Supernova in more detail
Yarn and color palette
Supernova is made of a cotton (45%), alpaca (47%) and wool (8%) blend. The yarn is made by blowing alpaca and wool fibers into a cotton tube. This results in a nice, thick yarn that is still lightweight, making the shawl both warm and breathable. Supernova is made with a warp of marine blue and petrol, and a weft of marine blue and green.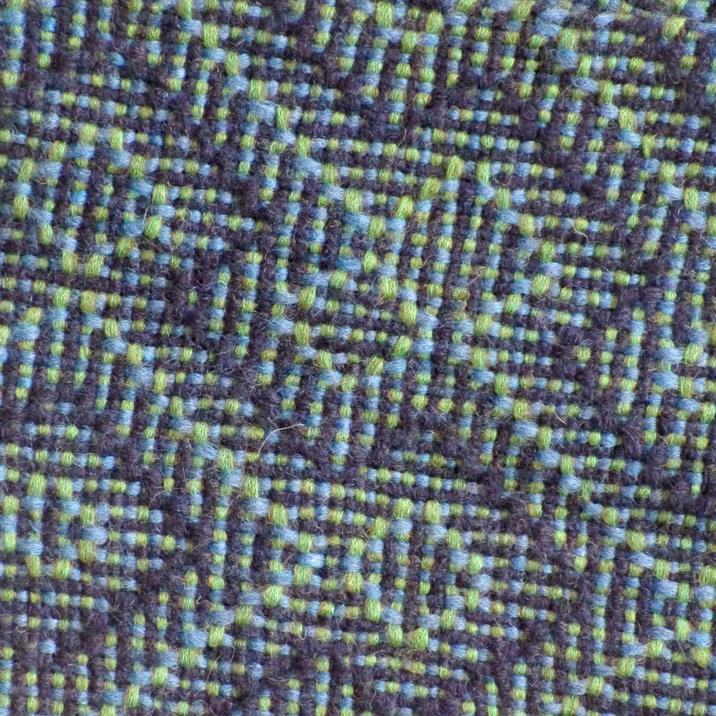 Supernova is gemaakt van een mix-garen met katoen (45%), alpaca (47%) and wol (8%). Het garen is gemaakt door alpaca en wol vezels in een katoenen kous te blazen. Dit proces geeft een lekker dik garen dat niet zwaar is, wat de sjaal een warm en toch luchtig resultaat geeft. Supernova is gemaakt met een schering van marineblauw en petrol en een inslag van marineblauw en groen.
Weaving technique
Supernova is made using the shadow weaving technique. Shadow weave is a type of color-and-weave. These techniques allow you to create clear figures and lines through the use of different colors. In shadow weave, two colors are alternated in both warp and weft. The patterns emerge due to the crossing of these colored threads. The best results are obtained by using two contrasting colors, for example a light and a dark color.
In shadow weave with two colors, the same dark and a light colors are alternated in the warp and the weft. The result is a pattern with clear colored lines and shapes. Extending this principle, more than two colors can be used to create a more playful and subtle effect. In Supernova, I combined one dark shade (marine blue) with two light shades: petrol in the warp and green in the weft. The dark marine blue lines are still clear, while the light lines in petrol and green have a more variegated look. The fringes of Supernova are of unequal length, to symbolise the big difference in the state of the star before and after the supernova explosion.
There is room for endless variation in shadow weave, as even four or more colors can be combined. As long as the dark shades clearly contrast with the light shades, the pattern remains visible. In Binary Star, I combined the same marine blue and petrol warp with a weft of dark purple and petrol. Although the shawls share a warp, they look completely different due to the difference in color combination. With so many possibilities, you never have to weave the same thing twice with shadow weave.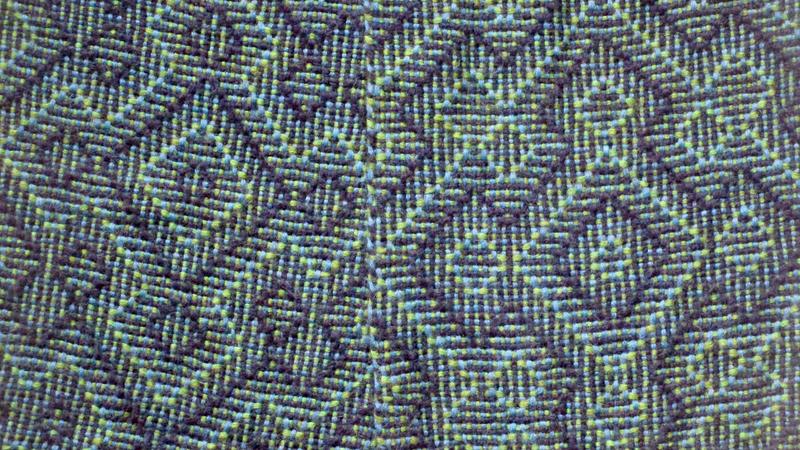 Supernova is geweven met de schaduw weeftechniek. Schaduw weven valt onder de 'color–and–weave' technieken. Deze technieken kenmerken zich door de duidelijke figuren en lijnen die de verschillende kleuren van het weefsel maken. Bij schaduw weven worden twee kleuren afgewisseld in zowel de schering als de inslag. De patronen worden gecreëerd door de manieren waarop deze verschillend gekleurde draden elkaar kruizen. Het mooiste resultaat wordt verkregen door kleuren te kiezen met een duidelijk kleurcontrast, bijvoorbeeld een lichte kleur en een donkere kleur.
Schaduw weven kan gedaan worden met twee kleuren: een lichte en een donkere. Deze twee kleuren wisselen elkaar dan af in zowel schering als inslag. Het resultaat is een weefsel met duidelijke gekleurde lijnen. Je kunt hiermee variëren door meer dan twee kleuren te kiezen. In Supernova heb ik één donkere kleur gekozen (marineblauw) en twee lichte kleuren (petrol voor de schering en groen voor de inslag). Dit geeft een speels resultaat: de marineblauwe donkere lijnen zijn duidelijk aanwezig en petrol en groen mengen samen in de lichte lijnen. De franjes van Supernova zijn van ongelijke lengte als symbool van het grote verschil in de staat van de ster voor en na de supernova explosie.
Met schaduw weven kun je op deze manier blijven variëren. Een weefsel met vier of meer kleuren is ook mogelijk. Zolang de donkere kleuren voldoende contrasteren met de lichte kleuren blijft het patroon zichtbaar. In Binary Star is dezelfde marineblauwe/petrol schering van Supernova gecombineerd met een inslag van donkerpaars en petrol. De sjaals delen een schering, maar zien er door het kleurgebruik toch volkomen anders uit. Zo hoef je eigenlijk nooit twee keer hetzelfde te weven met de schaduw weeftechniek.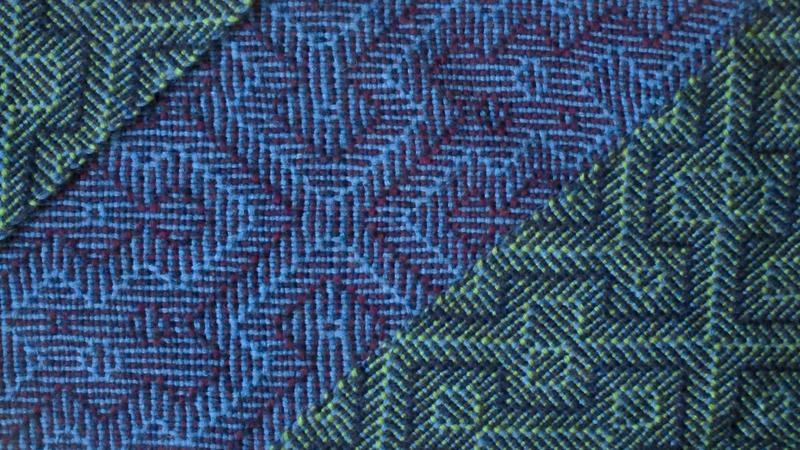 Availability
The Stardust Collection will be available for sale at Eighty fashionstore in Emmeloord in the fall. Please contact me if you have any comments or questions. I would be happy to hear if you are interested in one of my shawls, be it from the Stardust Collection or a personalised shawl made just for you. Please let me know in case you would like your own piece of my woven world!
Update November 1, 2020: The Stardust Collection is complete and for sale now! Meet all eight shawls of the Stardust Collection in the gallery below. Saturday October 31, 2020, I introduced the collection to the public at Eighty fashionstore. The reaction were heartwarming and I am proud to tell you that both the Luminosity shawl and the Supernova shawl have already found a new owner. You are welcome to see the shawls for yourself at Eighty, Esther and her team are happy to help you.
De Stardust Collectie zal in de herfst beschikbaar zijn in de damesmodezaak Eighty in Emmeloord. Neem gerust contact met me op bij opmerkingen of vragen. Ik zou het leuk vinden van je te horen als je interesse hebt in een van mijn sjaals van de Stardust Collectie of als je een gepersonaliseerde sjaal door mij wilt laten maken. Ik maak je graag onderdeel van mijn weefwereld!
Update 1 november 2020: De Stardust Collectie is compleet en nu te koop! Maak kennis met alle sjaals van de collectie in het overzicht hieronder. Op zaterdag 31 oktober heb ik de collectie geïntroduceerd aan de klanten van damesmodezaak Eighty. De reacties waren hartverwarmend en ik ben er trots op dat zowel de Luminosity sjaal als de Supernova sjaal al een nieuwe eigenaar hebben gevonden. Esther en haar team staan voor je klaar bij Eighty, je bent welkom om de sjaals te komen bekijken!