This post is written in English and Dutch.
Deze blogpost is geschreven in Engels en Nederlands.
When I discovered the world of weaving in 2017, I could not have guessed that weaving would become such a large part of my world. I love the complete process of weaving, from designing the pattern and choosing the yarn to winding the warp and weaving the project. Over the years, I have created numerous handwoven items both for myself and for my family and friends.
I thoroughly enjoy weaving for loved ones — pondering which colors, yarns and patterns somebody else would like best expands my own world. I am lucky to be surrounded by people that appreciate being gifted handwoven shawls, towels and pillows as birthday or holiday presents. Currently, I am working on a big project to take this quite a step further. I am creating a collection of shawls to be sold to whomever would like a little piece of my woven world. I am proud to introduce you to the Stardust Collection!
Toen ik in 2017 handweven ontdekte, had ik geen idee dat weven zo'n groot onderdeel van mijn leven zou worden. Het maken van een geweven project vergt verschillende stappen en ik geniet van elke stap — van het ontwerpen en de garenkeuze tot het maken van de schering en het weven van het uiteindelijke project. Ik heb inmiddels vele handgeweven projecten gemaakt, zowel voor mijzelf als voor familie en vrienden.
Het weven voor de mensen om mij heen vind ik ontzettend leuk om te doen — door na te denken over kleuren, garens en patronen die passen bij andere mensen kom ik zelf weer op nieuwe ideeën. Gelukkig ken ik genoeg mensen die blij worden van een handgeweven sjaal, keukendoek of kussen voor hun verjaardag. Op dit moment werk ik aan een groot project waarin ik mezelf op een nieuwe manier uitdaag. Ik ben bezig met het weven van een collectie sjaals die verkocht gaan worden aan iedereen die onderdeel wil zijn van mijn weefwereld. Met trots introduceer ik de Stardust Collectie!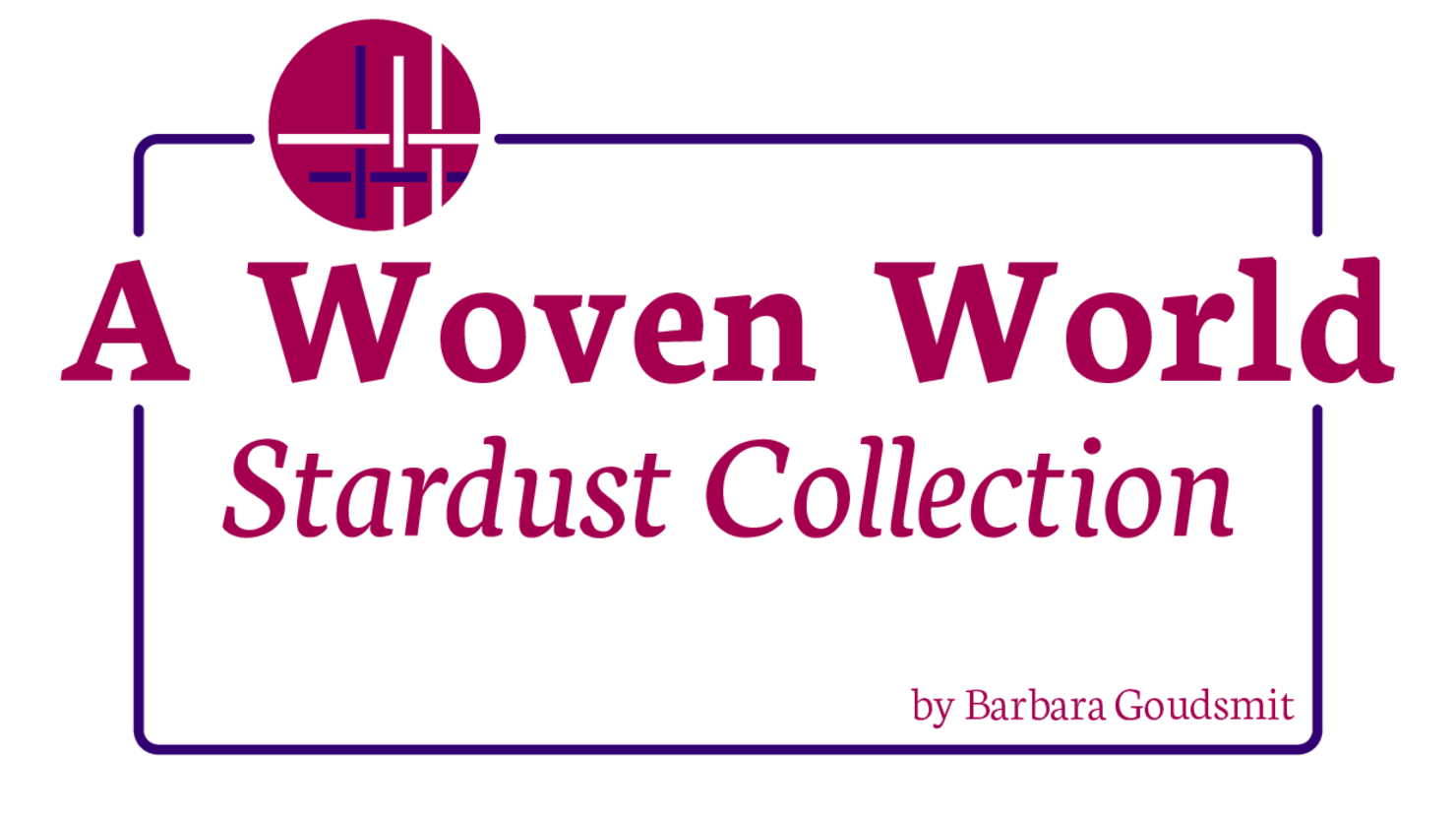 The Stardust Collection
The Stardust Collection combines my love for weaving with my fascination for the universe. My inspiration for the patterns in this collection comes from the stars. The observable universe contains about 1024 stars in all shapes and sizes. That is a 1 with 24 zeros behind it, or a trillion times a trillion. At the end of a star's life, it collapses and explodes into a supernova. The name Stardust refers to the cloud of dust that remains after this explosion. These remnants of the star are the building blocks for new stars and planets. The earth is made of stardust, too. Hence, everything that grows on the earth — including human life — can find its origin in stardust. In this way, we all embody a star. With this Stardust Collection, I would like to encourage you to let this inner star shine through.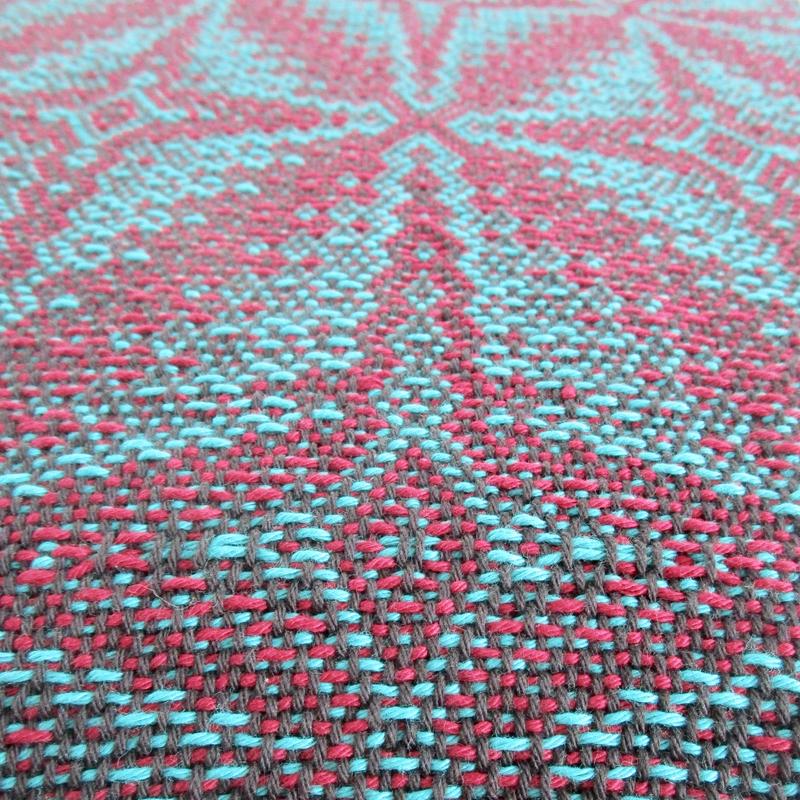 In de Stardust Collectie komen mijn liefde voor weven en mijn fascinatie voor het universum samen. Voor de collectie heb ik mij laten inspireren door sterren. Het door ons waarneembare deel van het heelal bevat maar liefst 1024 sterren in alle soorten en maten. Dat is een 1 met 24 nullen erachter, oftewel een triljoen keer een triljoen. Aan het einde van zijn levensloop stort een ster in en explodeert hij: een supernova. De naam Stardust verwijst naar de stofwolk die hierna overblijft. Deze sterresten vormen de basis voor nieuwe sterren en planeten. Ook onze aarde is ontstaan uit sterrenstof. Hiermee vindt alles wat de aarde heeft voortgebracht — inclusief wij mensen — in zekere zin zijn ontsprong in sterrenstof. Zo geredeneerd hebben we allemaal een ster in ons. Met deze Stardust Collectie wil ik je inspireren om deze ster in jezelf te laten stralen.
All natural fibers
For the shawls, I have chosen a palette of deep and rich colors. The collection will consist of 8 shawls, all made of natural fibers. I have chosen a combination of bamboo, cotton, alpaca and wool yarns. The resulting shawls are warm, yet airy and breathable. All shawls are unique and one-of-a-kind.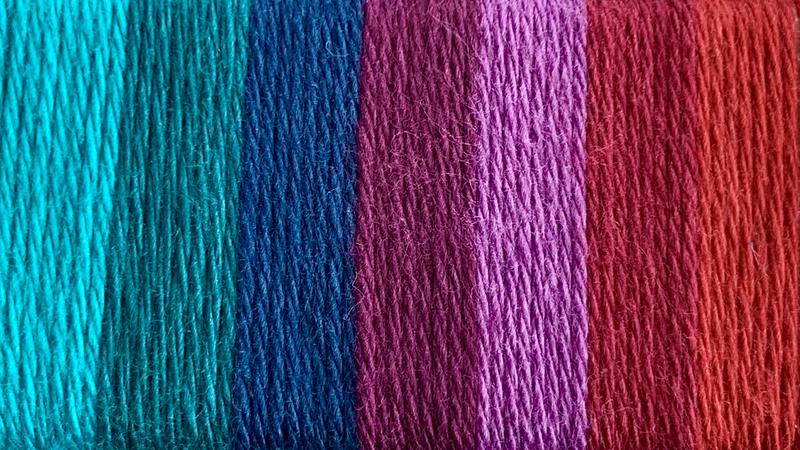 Voor de collectie heb ik gekozen voor een warm en rijk kleurenpallet. In totaal bestaat de collectie uit 8 sjaals, allemaal gemaakt van natuurlijke garens. In de sjaals combineer ik bamboe, katoen, alpaca en wol voor een warm maar luchtig resultaat. Alle sjaals zijn verschillend en uniek.
Availability
I am really proud to announce that the Stardust Collection will be available for sale at Eighty fashionstore in Emmeloord. Esther, the owner of Eighty, has kindly offered me a place in her store and I am so grateful for this opportunity! At the moment, I am still in the process of weaving the shawls and I expect the collection to be available in the fall. In the meantime, I will provide regular updates on the shawls as they come off the loom. Please contact me if you have any comments or questions. I would be happy to hear if you are interested in one of my shawls, be it from the Stardust Collection or a personalised shawl made just for you. Please let me know in case you would like your own piece of my woven world!
Update November 1, 2020: The Stardust Collection is complete and for sale now! Meet all eight shawls of the Stardust Collection in the gallery below. Saturday October 31, 2020, I introduced the collection to the public at Eighty fashionstore. The reaction were heartwarming and I am proud to tell you that both the Luminosity shawl and the Supernova shawl have already found a new owner. You are welcome to see the shawls for yourself at Eighty, Esther and her team are happy to help you.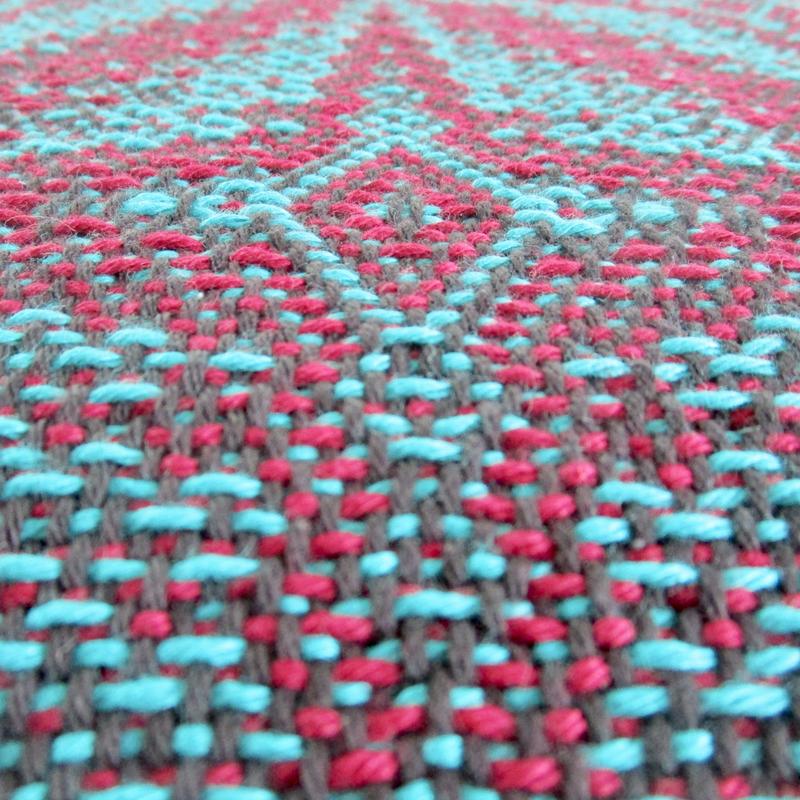 Ik ben er erg trots op dat de Stardust Collectie beschikbaar zal zijn in de damesmodezaak Eighty in Emmeloord. Esther, de eigenaar van Eighty, heeft me aangeboden de sjaals een plek te geven in haar winkel en ik ben ontzettend blij en dankbaar voor deze kans! Op dit moment ben ik nog druk aan het weven en naar verwachting zijn de sjaals beschikbaar in de herfst. Ondertussen zal ik regelmatig updates geven over hoe de collectie vordert. Neem gerust contact met me op bij opmerkingen of vragen. Ik zou het leuk vinden van je te horen als je interesse hebt in een van mijn sjaals van de Stardust Collectie of als je een gepersonaliseerde sjaal door mij wilt laten maken. Ik maak je graag onderdeel van mijn weefwereld!
Update 1 november 2020: De Stardust Collectie is compleet en nu te koop! Maak kennis met alle sjaals van de collectie in het overzicht hieronder. Op zaterdag 31 oktober heb ik de collectie geïntroduceerd aan de klanten van damesmodezaak Eighty. De reacties waren hartverwarmend en ik ben er trots op dat zowel de Luminosity sjaal als de Supernova sjaal al een nieuwe eigenaar hebben gevonden. Esther en haar team staan voor je klaar bij Eighty, je bent welkom om de sjaals te komen bekijken!