Last winter, I discovered I could make wonderfully light yet warm shawls with blow yarn. After making quite some shawls with this yarn, I switched to lighter yarns when spring came around. Now that autumn is here, I picked up the blow yarn again. Differently from last year, I now have an 8-shaft loom at my disposal and experimented quite a lot with advancing twill and echo effects. In my new projects with blow yarn, I made good use of these new tricks. It turns out that blow yarn works wonderful in advancing twill with echo.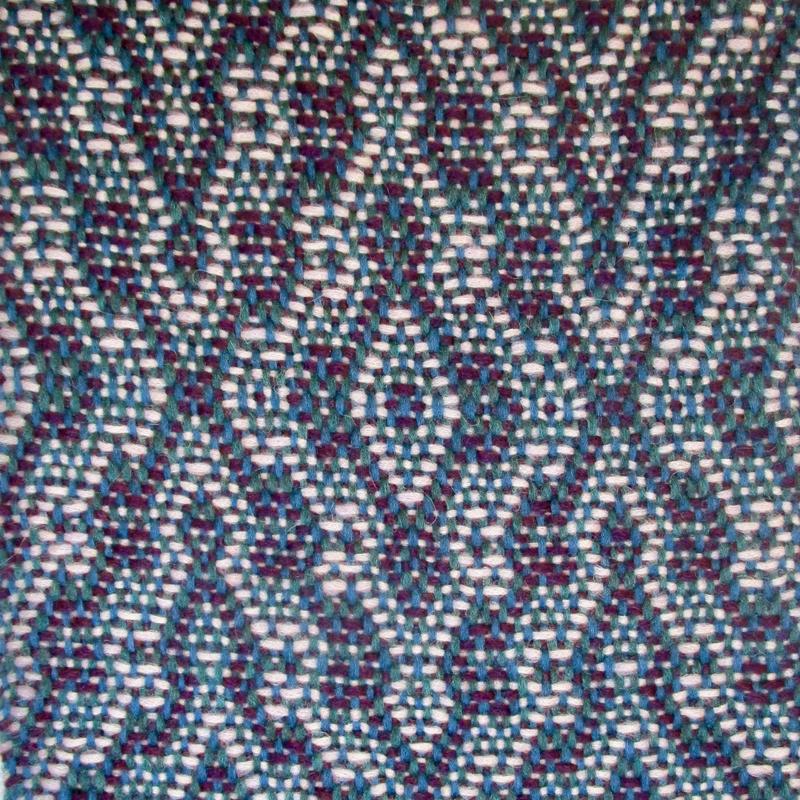 Old tricks
I already knew this blow yarn makes for wonderful shawls. The yarn is a cotton, alpaca and wool blend and is made by blowing alpaca and wool fibers into a cotton tube. This results in a nice thick yarn that is still lightweight. For my new shawl, I chose four colors: green and petrol in the warp and plum and soft pink in the weft. Actually, the warp was used to make two shawls, the other is Solar Abundance from the Stardust Collection.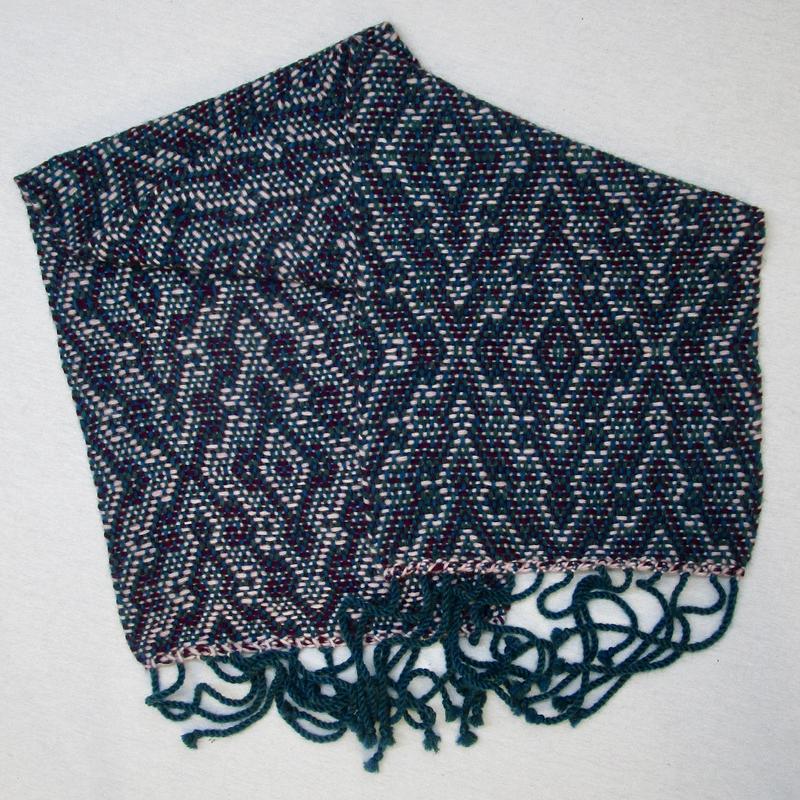 New tricks
In 2020, I experimented a lot with the advancing twill weaving technique with an echo effect. In an advancing twill pattern, motifs are created by zigzagging diagonal lines. The echo effect comes into play when two different advancing twill patterns are woven in an alternating fashion in two different colors. These patterns can be regarded as the echos of each other. For this shawl, one pattern is woven in plum and the other in soft pink.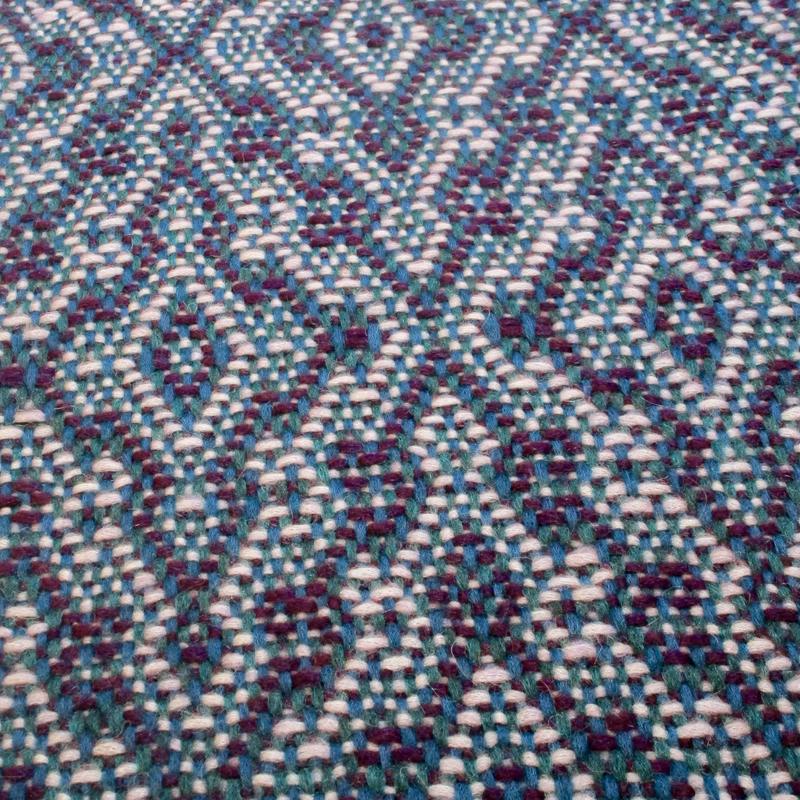 The story continues
This shawl is not the only project I have woven with blow yarn this year. Three of the shawls of the Stardust Collection are made with this yarn: Supernova, Binary Star and Solar Abundance. I also made some shawls as holiday gifts and even some blankets. So, the story of weaving with blow yarn continues.