We all can use a little luck sometimes. One of the universal symbols of luck is the four-leaf clover. Anyone who has ever tried to find a four-leaf specimen in a field of three-leaf ones knows it — spotting a four-leaf clover requires quite some luck indeed. A survey shows that for every four-leaf clover there are about 5000 three-leaf ones! Luckily, you do not have to look for too long to spot a four-leaf clover in the blanket that I share with you today. The pattern contains a whole field of fortune-bringing clovers.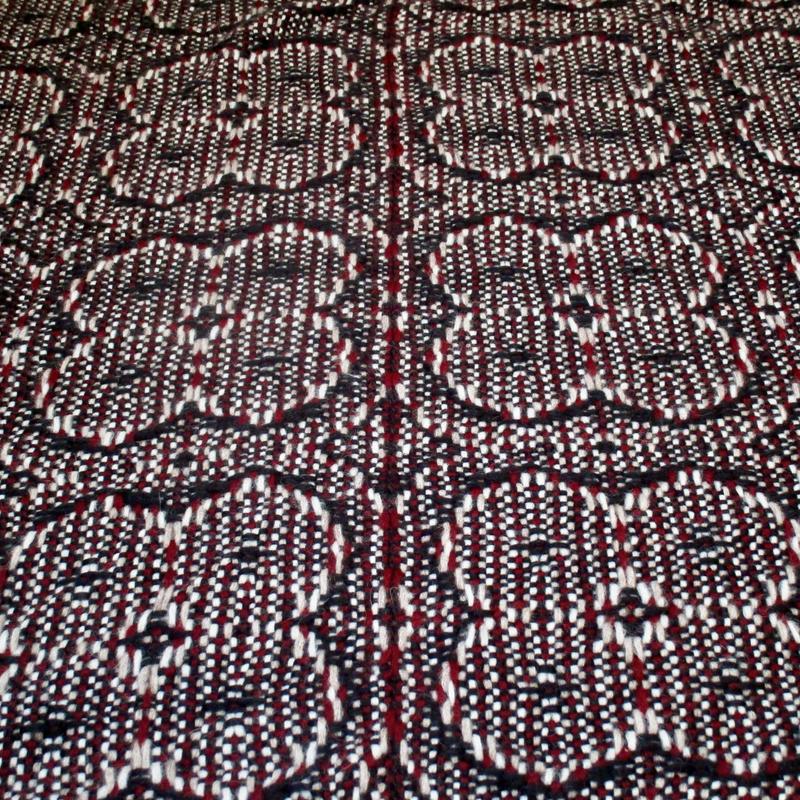 My favorite yarn for the fall/winter season
For this blanket, I turned to the blow yarn yet again. This wonderfully soft, warm and light yarn blend of alpaca, wool and cotton has truly become my go-to yarn for the fall and winter season. The color choice was inspired with the interior of the recipient in mind. This blanket is a holiday gift for my sister and the combination of burgundy, beige, cream and black matches nicely with her living room. I alternated the burgundy, beige, cream in the warp and used black in the weft.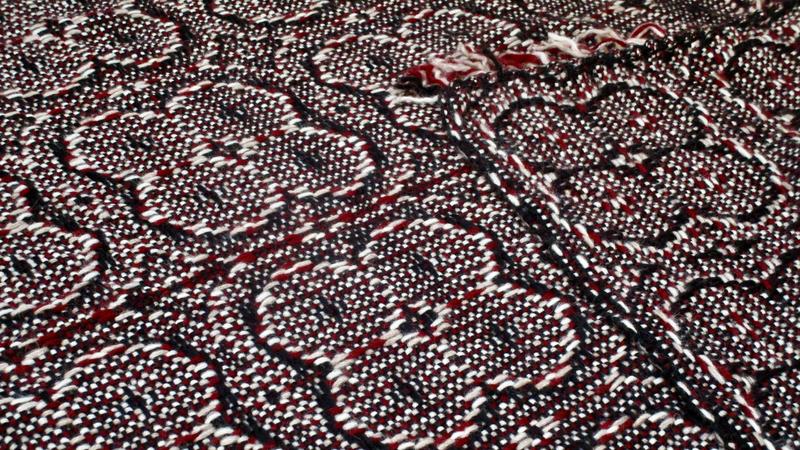 Capturing luck into a pattern
I wanted my sister to be blanketed in luck, so I went for a four-leaf clover inspired design. The start of this design was a circle pattern in advancing twill. First, I mirrored the circle pattern warp-wise just before the circle was complete. This resulted in two 'hugging' circles. I then mirrored again, yet now weft-wise. The two circles became four circles partly blended together in the middle. So, the four-leaf clover was born.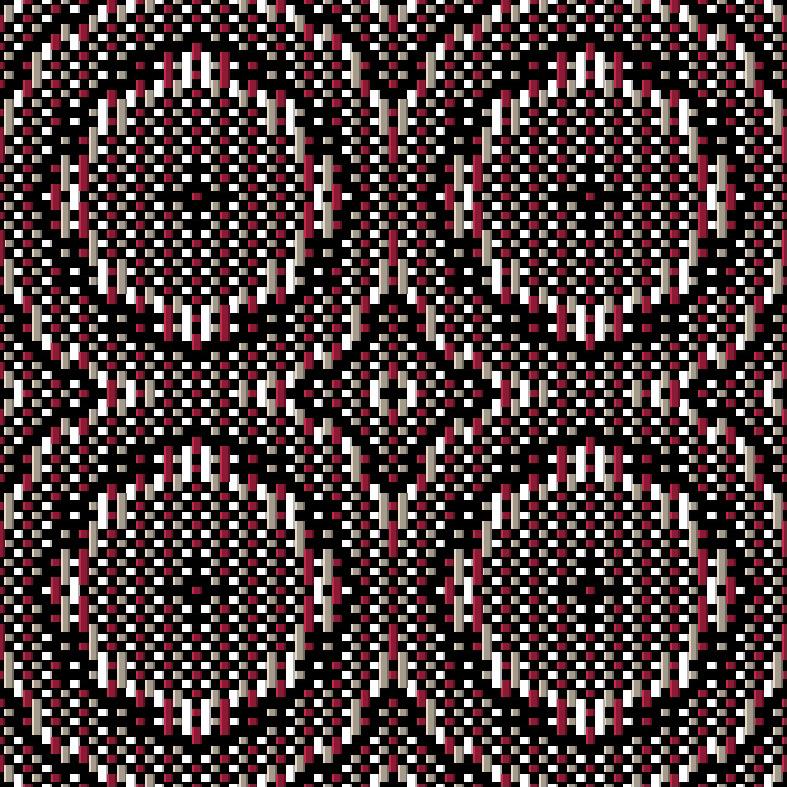 A field of fortune
The blanket is made of two panels, each two clovers wide and four clovers long. I sewed the panels together with a thin black cotton thread to make the seam as invisible as possible. Now that temperatures in The Netherlands have dropped to downright chilly, this blanket comes just in time to provide warmth and perhaps some luck, too.