Winter is officially here. To be honest, winter is not my favorite season. I much prefer the warmth of the spring and summer However, the coldest time of the year has one thing going for it: it is the perfect time to show off my handwoven shawls.
As a hand weaver, I do not need much of an excuse to start a new shawl. There is a myriad of good reasons to weave a new shawl: trying out a new yarn, experimenting with a weaving technique, weaving the perfect shawl to accompany a new coat or weaving a shawl as a gift. In my latest project, all of these reasons applied: I experimented with advancing twill using a novel yarn to make a shawl to go with my mothers new coat.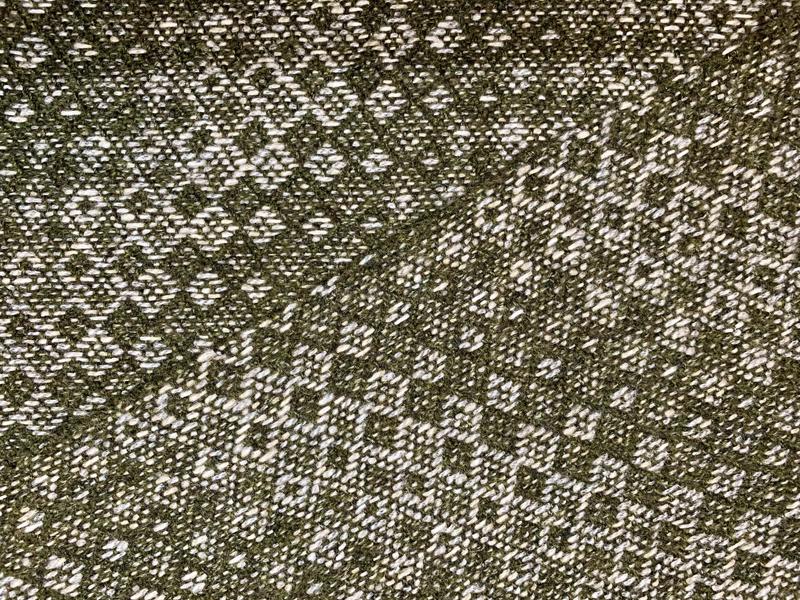 A variegated new yarn
For this shawl, I used a yarn that was new to me. The blend of cotton, alpaca and wool is constructed as a blow yarn and has a variegated look. This variation in color is the result of the interplay of different colors in the cotton tube and a variety of colors in the alpaca and wool fibers that are blown into this tube. The tones of beige and olive green were chosen to match with my mothers new coat.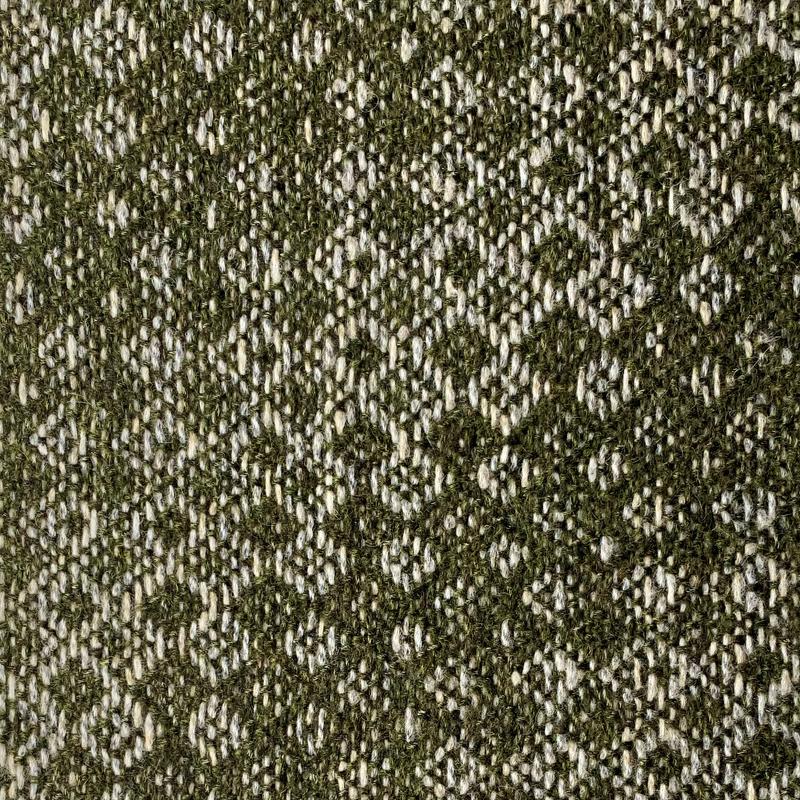 Echo on its side
This year, I made numerous projects in advancing twill with an echo effect in the weft. My mother wanted a shawl using this technique, but I decided to put a twist on it. Why not use an echo in the warp instead of in the weft? So, for this shawl, I swapped the warp and weft. The pattern I used is based on the advancing point twill sequence I applied in my sister's shawl, but for my mother I used bigger points.
The resulting look of the fabric is similar to advancing twill with an echo effect in the weft, but the weaving experience is quite different. Using the echo in the warp meant I had to choose a tighter warp sett and incorporate the echo while threading the heddles. This is not really difficult, but requires a bit more concentration than threading the standard advancing twill. On the other hand, the weaving becomes a bit more straightforward: the treadling sequence is a standard advancing twill in one color. Hence, no alteration of two shuttles is required.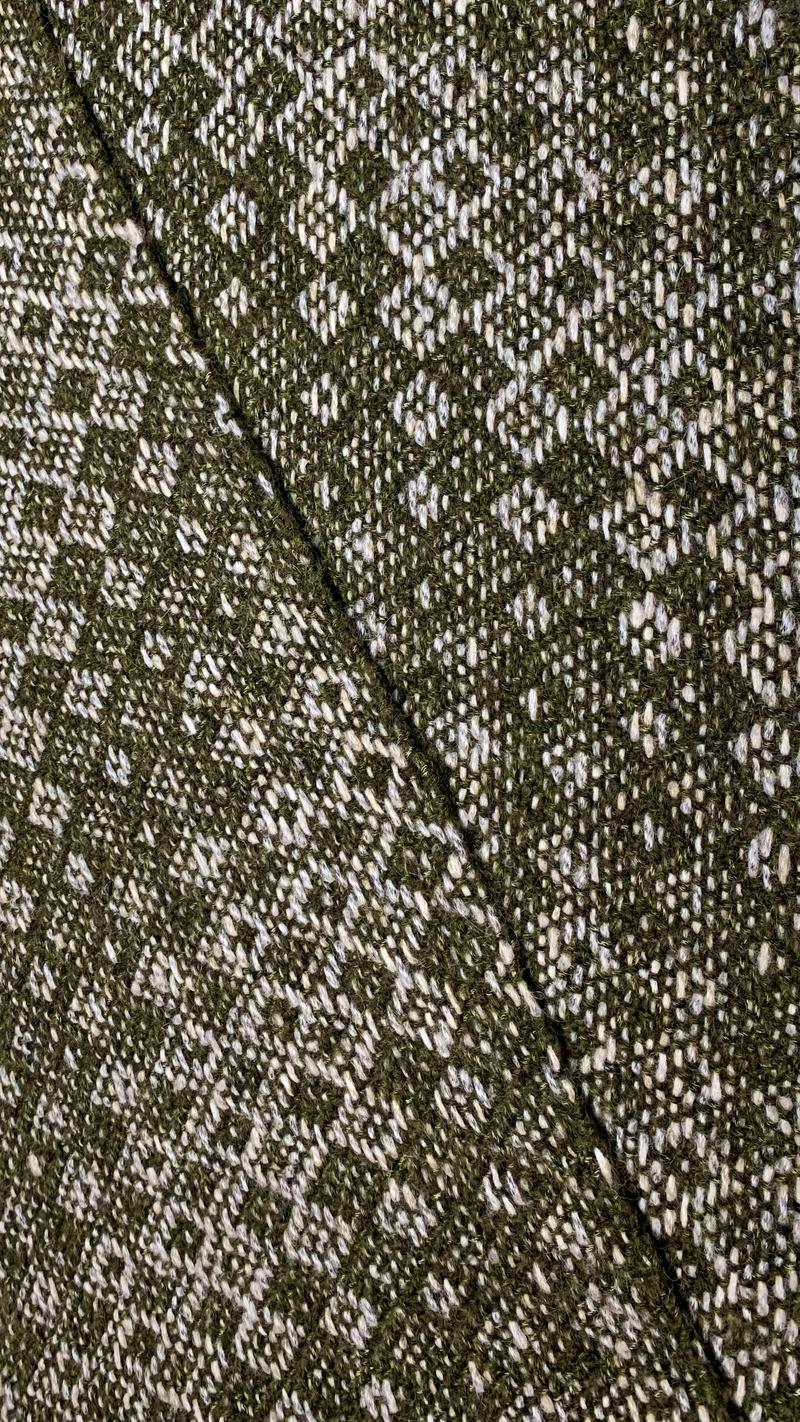 I enjoyed changing perspectives in this way. Small changes like this lead to new experiences and ideas for future projects. And, above all, they lead to shawls with which we can face the winter cold!