When I showed my five-year-old niece the shawls of the Stardust Collection, she said she liked them but they were far too big for her. So, I knew what I had to do: make a shawl for my niece of just the right size. Not too small, not too big but — like in the Goldilocks fairytale — just right. Her mother and her two-year-old brother could use a new shawl as well, so I set ot to make three shawls in three different sizes.
The shawls not only differ in size, but also in color combinations and weave pattern. The result is a set of three shawls, each just right for its recipient. The unifying element is that all shawls are made with the same type of yarn: my beloved blow yarn blend of alpaca, wool and cotton.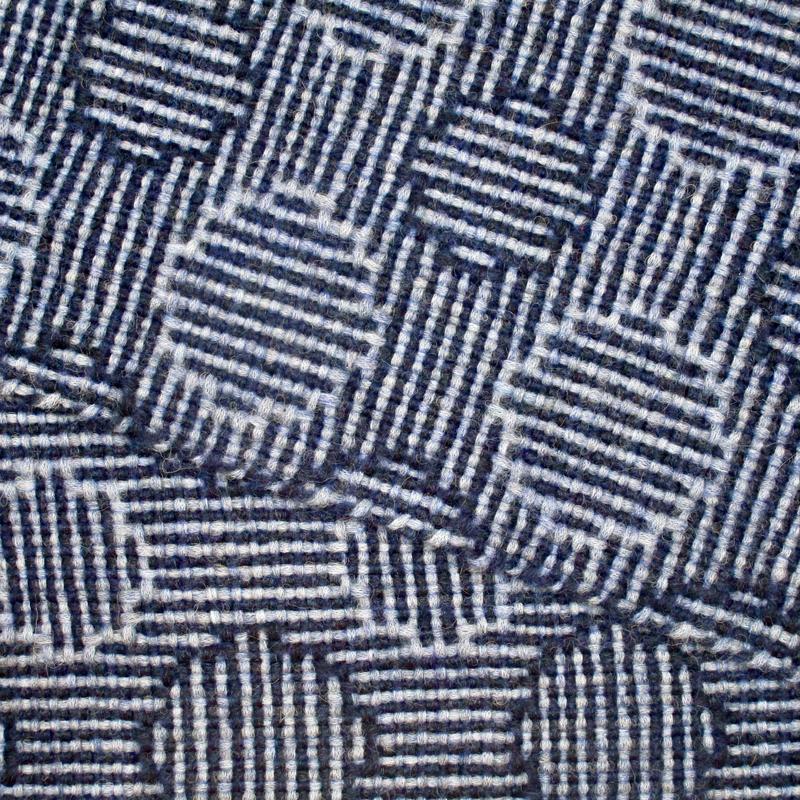 The small shawl: shadow weave circles
For my two-year-old nephew, I made a shawl of half the width and half the length of an adult shawl. I wanted to make a fun and joyful pattern that was not too busy and decided on a shadow weave pattern with circles. The two shades of blue — denim and marine — work really well together. This little shawl was finished in a heartbeat and was such a joy to make. A joyful little shawl for a joyful little boy.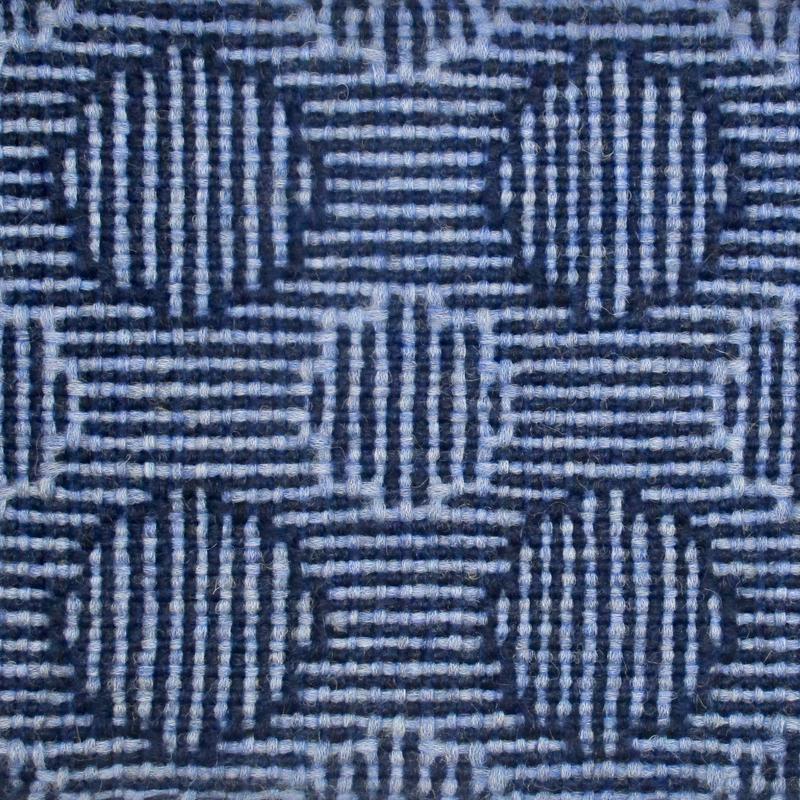 The medium shawl: a rainbow of flowers
My niece went for a rainbow shawl with a pattern resembling flowers. In the warp, I subsequently used pink, red, yellow, green, blue and purple. I love having a rainbow warp on my loom, the colors just look so bright and pleasing. I made a pattern of flowers in the advancing twill technique and wove the shawl with a black weft to really make the rainbow colors pop. The result is a joyful burst of color matching my happy-spirited niece perfectly.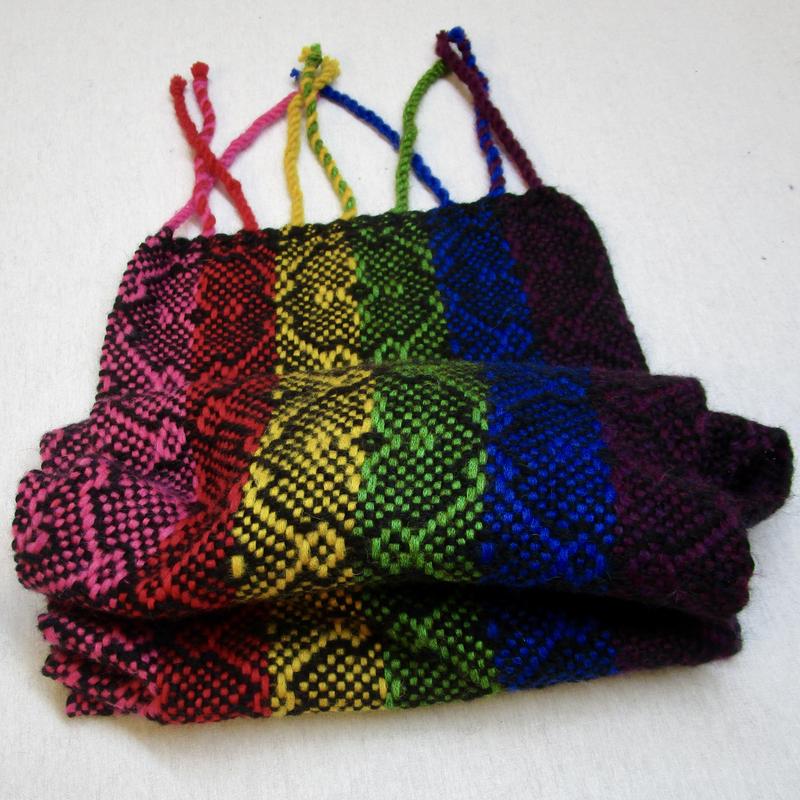 The large shawl: a new way of looking at echo effects
My sister quickly decided on a color choice: a beautiful combination of plum and soft pink. Finding the right pattern was a bit more challenging. I normally make quite distinct motifs, but my sister looked for a shawl with a more gradually changing pattern. I always like a challenge. It is one of the fun parts of weaving something for someone else: I get new inspiration when I try to figure out how to incorporate the preferences of the recipient.
After playing around in my weaving software, I stumbled upon a new way of applying echo to advancing twill. Normally, I use advancing twill to create distinct repeating motifs. However, for this shawl, I went for a simple advancing point twill sequence for both the threading and treadling. I also normally use different colors in warp and weft, but I used the plum yarn for both warp and weft of this shawl. The soft pink yarn was added as a weft echo effect.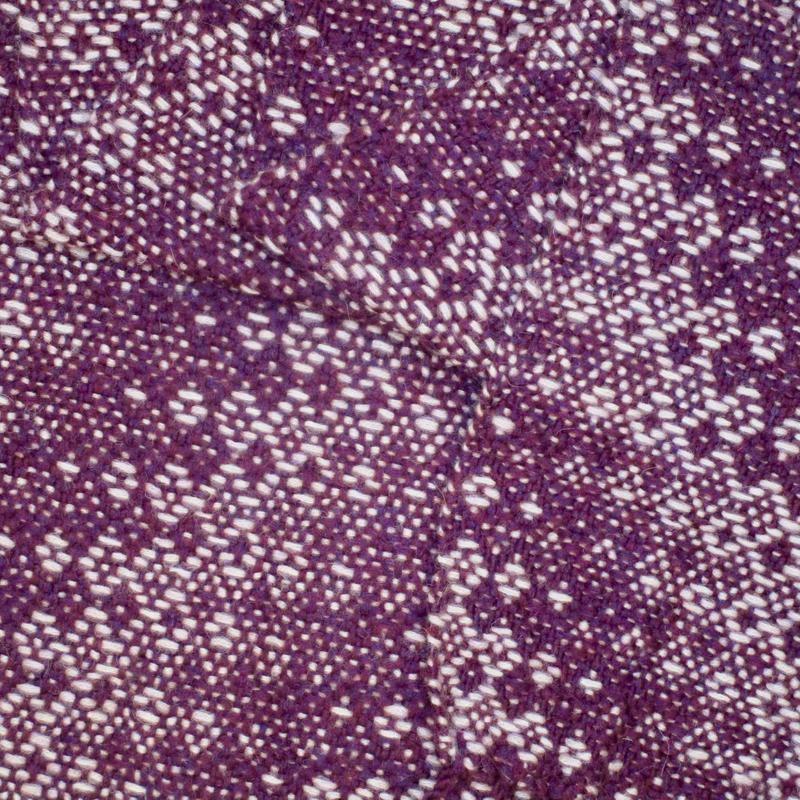 The result is a beautiful gradual transition of the colors, in which the plum color dominates. This effect is so different from the other patterns I made in advancing twill with echo. So, in search for a pattern befitting my sister, I learned something new that I will definitely use again in the future.
Three shawls that are just right
All three shawls look completely different. However, just as the recipients, they share a strong connection. The day after I gifted my sister, niece and nephew these shawls, I received a picture of three smiling faces wrapped in colourful shawls facing the winter cold on their way to school. That's precisely why I love creating something uniquely fitting my loved ones.