What do you do when you want to make a shawl in shades of blue? There are many possible routes to take, but I decided on revisiting monochrome Corris. It is a great way to achieve a subtle interplay of colors.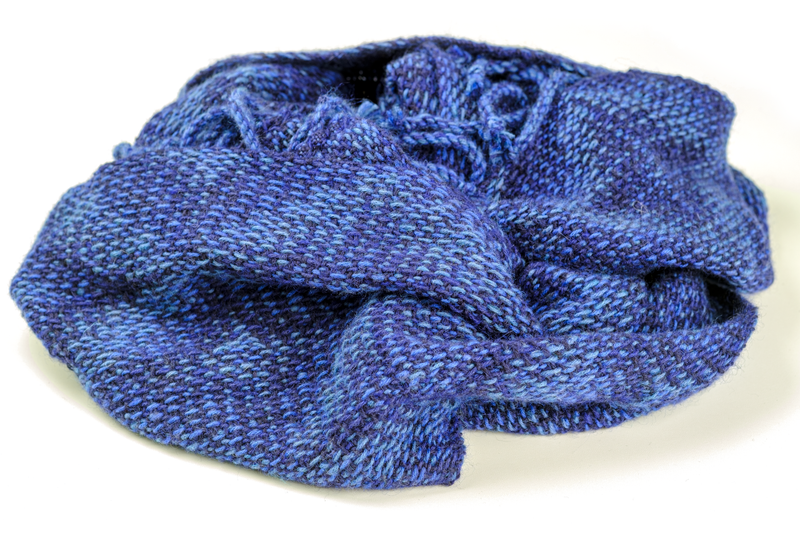 Getting the ingredients in order
There are quite some choices to make for a handwoven project: what kind of project to make, which yarn and color palette to use, and which weaving technique to apply. For this project, I already had decided on most specifics from the start: I was going to make a shawl for my father in blue shades of Ecopuno by Lana Grossa, a very nice blend of cotton, wool, and alpaca I have used before.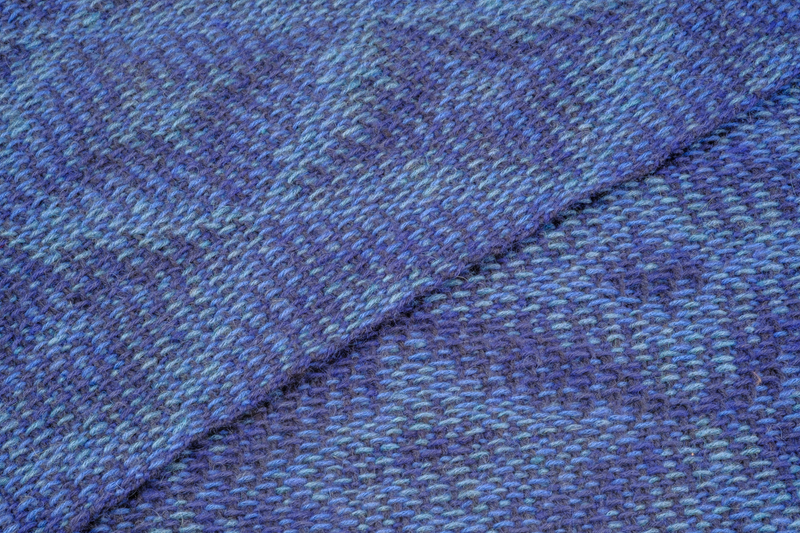 With these choices made, I only had to decide on the weaving structure to use. It is always a good idea to look at the ingredients you already have to see what is a good fit for the ingredients you have yet to choose. In this case, I know that three balls of Ecopuno are just what it takes to make a warp for a shawl. It thus made sense to go with a combination of three warp colors. From here onwards, it is only a small step to Corris as it requires exactly three colors in the warp.
I chose three shades of blue for the warp from the generous color palette of Ecopuno: one darker shade and two lighter ones. I added a nice marine color for the weft. And that was it — I was ready to start designing.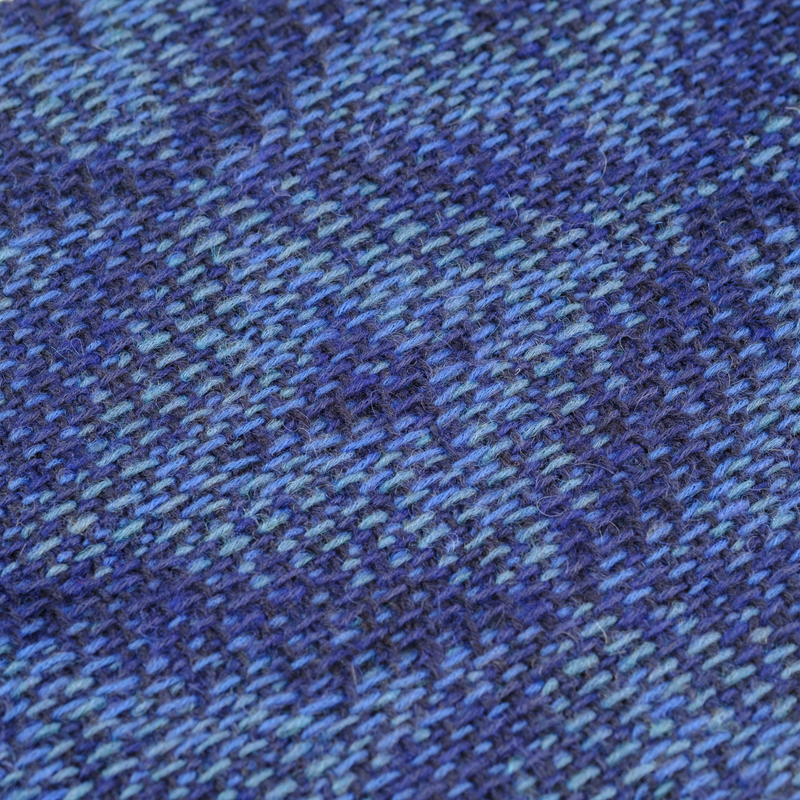 To network or not to network
I got my inspiration for the design from the star-shaped pattern I recently made in Echo-8. The stars in this blue design are a lot more subtle, partly because of the monochrome color palette, and partly because Corris uses 'only' 3 instead of 8 parallel threading lines. I was going for subtle, so I was happy with the result.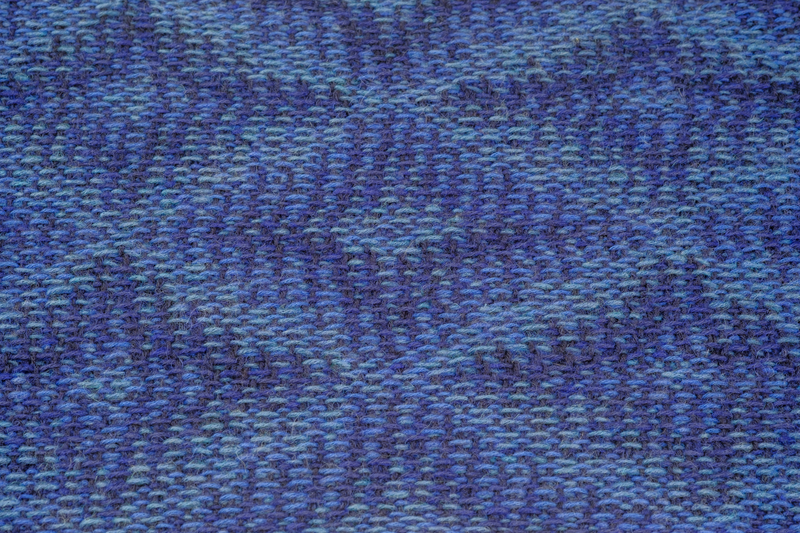 I still had to decide on the treadling. I tried both a network treadling and a traditional tabby treadling. I liked the network treadling far better — it gave me a more delicate interplay of colors and resulted in a pattern of star-shapes within diamonds. I was happy to see this checkerboard emerging as I think it really adds to the design.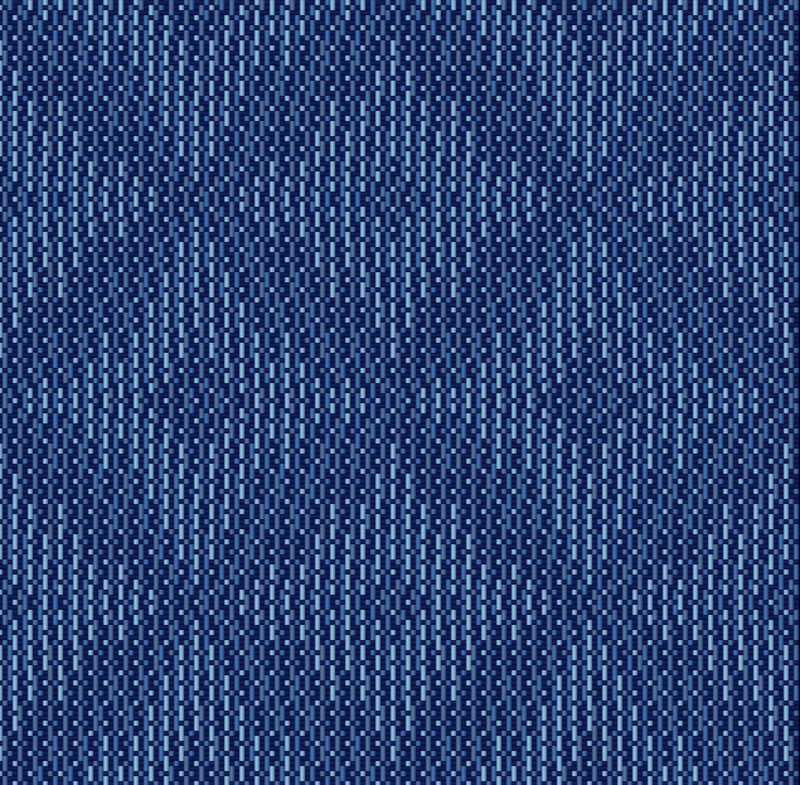 A fun consequence of using a network instead of a tabby is that there is no need to adjust the warp design line to make sure that warp threads on odd and even shafts are alternated. This is a requirement when using a tabby treadling, to make sure you can weave actual plain weave. There is no need for plain weave with a network treadling, so the design line can have multiple consecutive 'threads' on the same shaft. This gives a little bit more freedom in creating the design line.
Purposefully elongated
I chose a rather tight sett for the warp. I expected that I would not going to weave to square with this sett but rather obtain elongated diamonds. This is exactly what happened and I like how it turned out. There is something playful about elongated motifs to me — they go purposefully outside the box.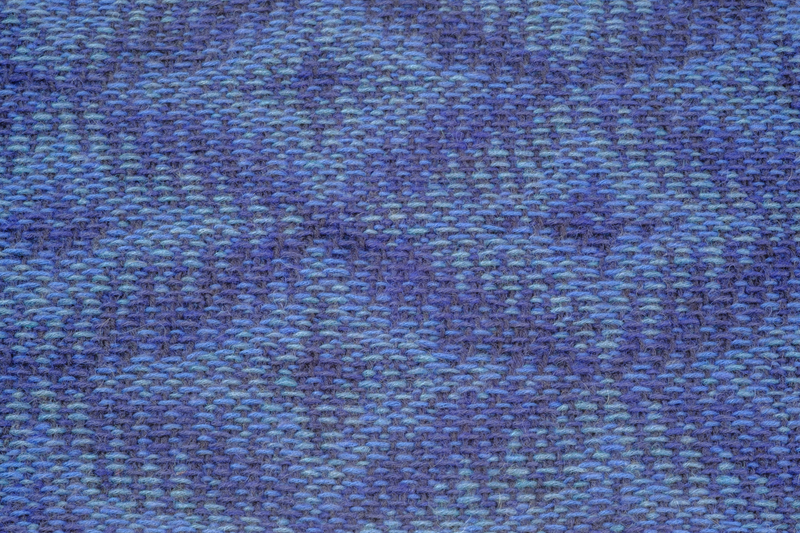 I also like the interplay of colors. This is probably the most monochrome parallel threading project that I have made so far. The design is definitely subtle, but the motifs are still visible.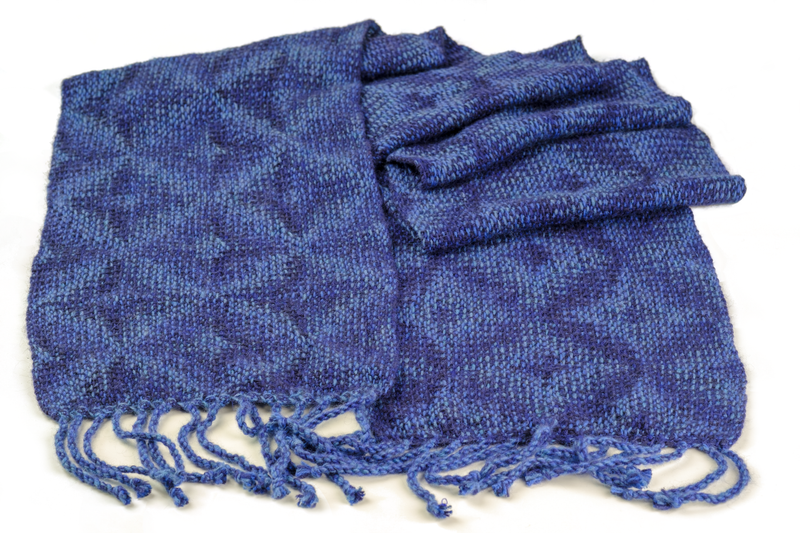 So, I was happy with how the combination of yarn, colors, and weaving technique turned out. My father was happy as well.