A while ago, I combined two of my favorite things in a handwoven shawl – stars and rainbows. I love weaving star-shaped motifs and using rainbow colors to do so adds to the enjoyment. The weather in June has been quite warm thus far, so I have not worn the shawl much. Still, given that we are celebrating June as Pride Month this year, I thought it would be nice to share the shawl with you.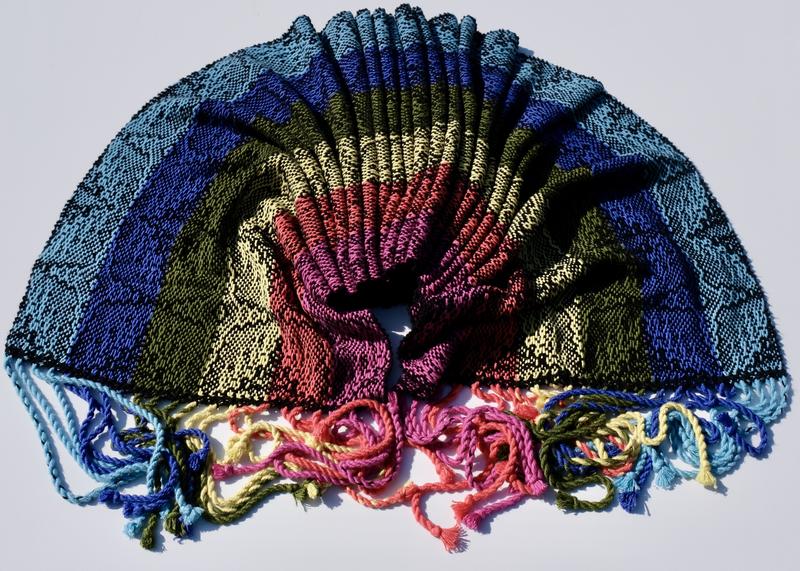 A bright rainbow
The shawl is woven in one of my favorite bamboo yarns. I compiled a rainbow palette using all the bright colors available in this yarn: pink, red, yellow, green, blue and turquoise. To make the shawl look like a rainbow, I made a warp of broad stripes in these six colors.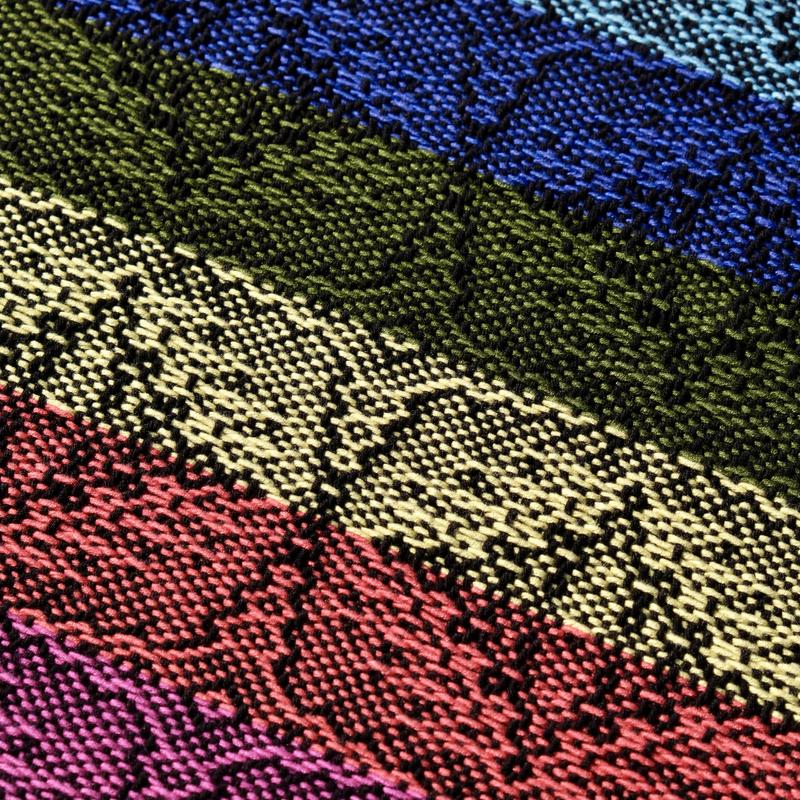 I came up with a star-covered design in advancing twill that I feel would look really nice in the rainbow colors. Three repeats of the star motif next to each other would result in a width suitable for a shawl. So, I chose to let every star spans two colored stripes. In combination with a black weft, I expected the rainbow colors to really pop.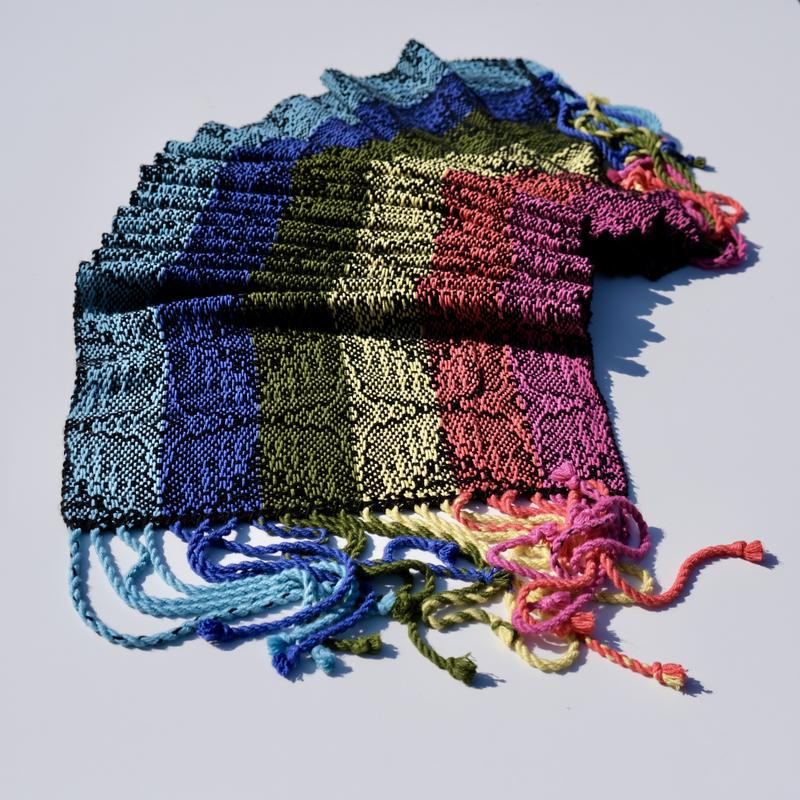 Stars, they got nothing on us
Stars always remind me of the vastness of reality. The observable universe contains an unimaginable amount of stars — and each one is unique. When I was weaving this shawl, I was constantly thinking about a song from Grace Vanderwaal.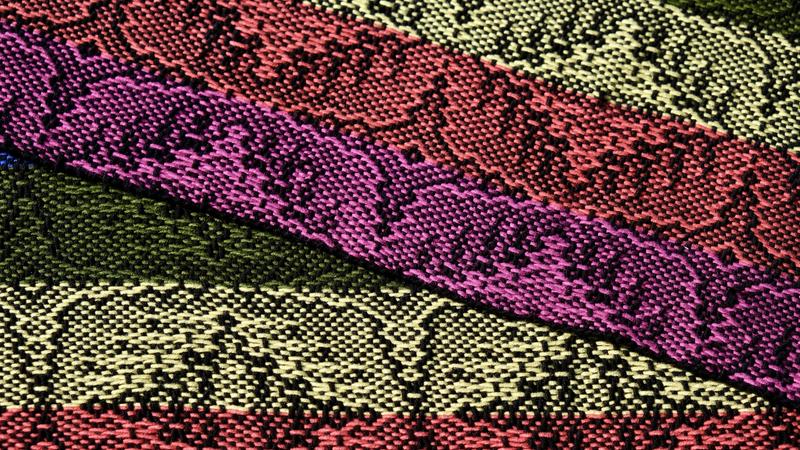 In her song 'Light the sky', she states that 'stars got nothing on us'. Just as stars, we are all unique and born to shine. While weaving the star-filled shawl, the lyrics of the song kept playing in my head:
"I think we were born to shine. Cause the stars are dull when they're compared to you and I. And if people don't like it, then they can close their eyes. Cause we're not the same and we don't have to try. We're brighter than fireflies, we're gonna light the sky." Grace Vanderwaal
To me, this song is a celebration of mankind, an invitation to celebrate our uniqueness.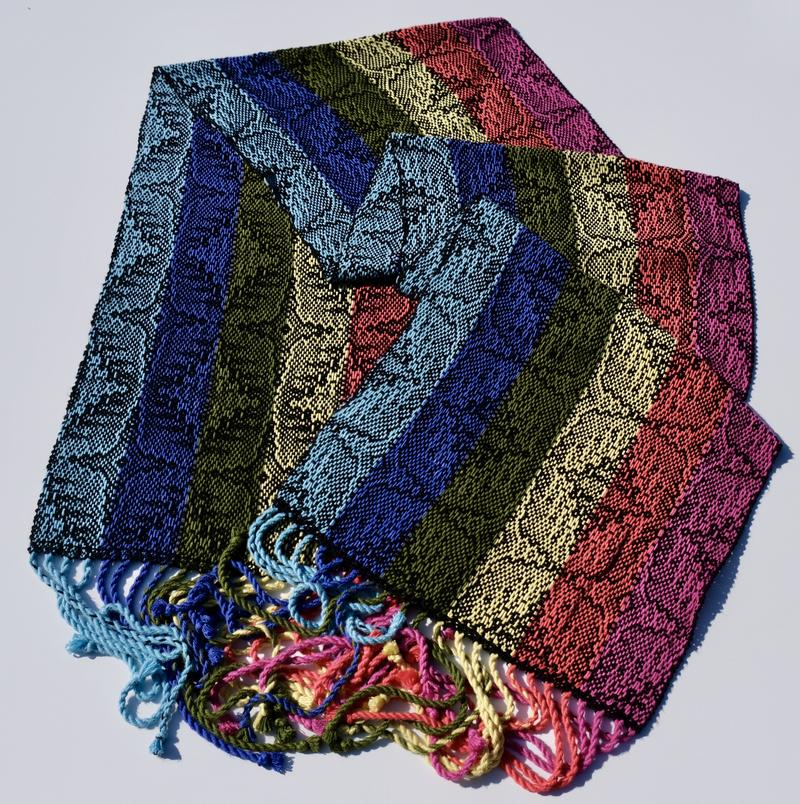 Make your own star-filled rainbow
Have a look at the draft below, to weave your own rainbow of stars. The design requires 8 shafts and a sett suitable for twill. I used a sett of 4 ends per cm for a light DK yarn that has 6 wraps per cm.