There are quite some choices to make when designing a shawl: weave structure, design, yarn and color. Sometimes, most of these ingredients are lying around and all I need to do is combine them. This was the case for the shawl I made for my husband.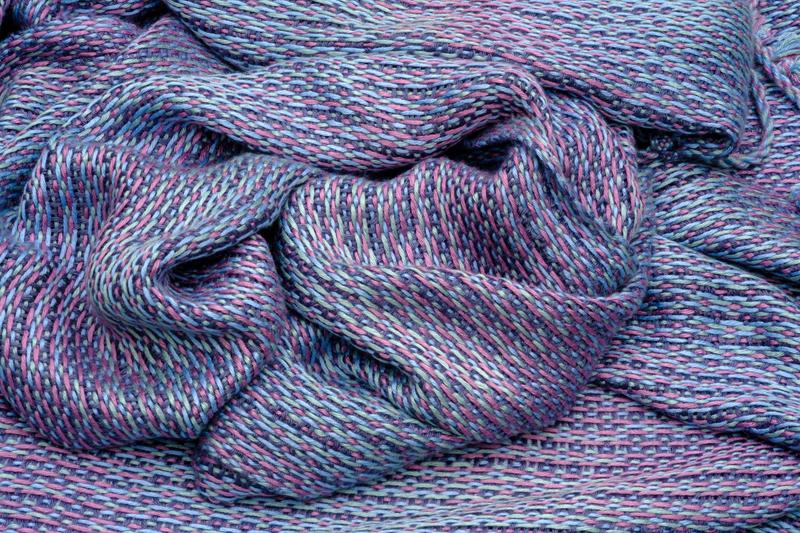 Ingredients
I had three ingredients ready to go: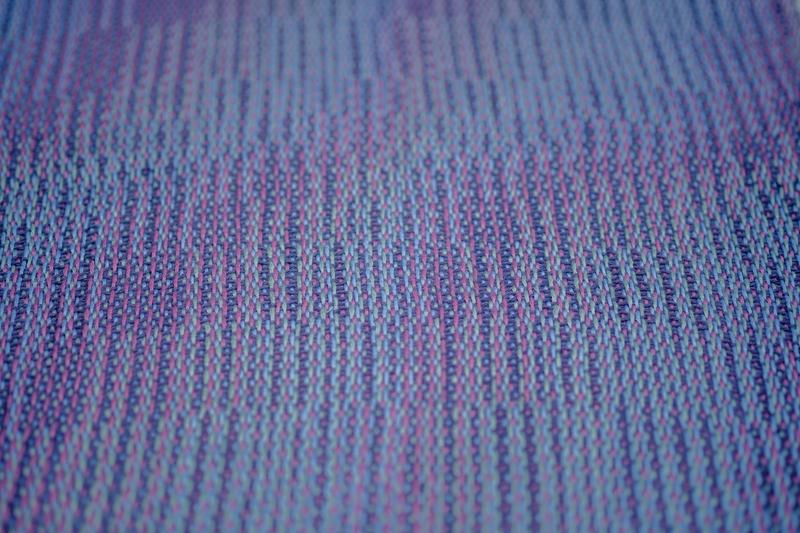 A pastel palette
So, all I needed to do was choose colors and I was ready to start planning the project. The lyocell yarn comes in a wide range of colors. There are some very pretty pastel shades and with my husbands approval, I decided on a pastel palette. The Corris effect requires 3 colors for the warp and we went for blue, mint green and purplish pink. For the weft, we decided on a very nice denim shade. The weaving simulation from Fiberworks promised me a very soft and spring-like interplay of colors, so I was excited to start weaving.

Back and forth
I did not have to do much to apply the Corris effect to the Fibonacci design line I already created. I left the threading mostly intact, but I did change-up the treadling sequence.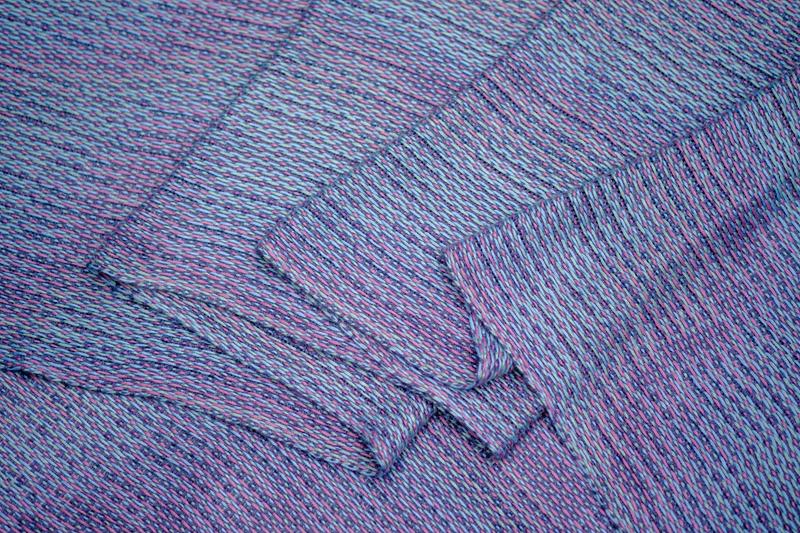 In my previous design, I did not incorporate mirror repeats in the treadling. I just repeated the treadling sequence of the Fibonacci wave for the entire warp. In this new shawl, I decided to mirror the treadling sequence. As a consequence, the waves go back and forth. This simple adjustment of the treadling gives the design a very different appearance.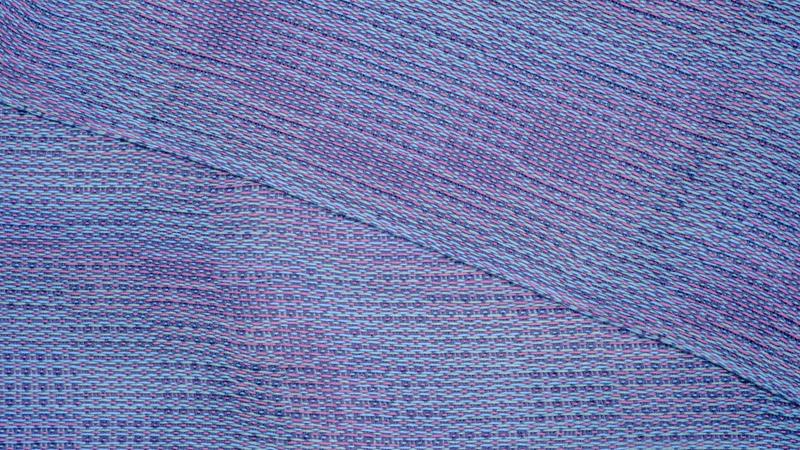 A new level of softness
This was the first time I made a shawl completely out of lyocell yarn. Its softness made all the steps of weaving a joy. It did not come as a surprise to me that the resulting shawl is really comfortable to wear.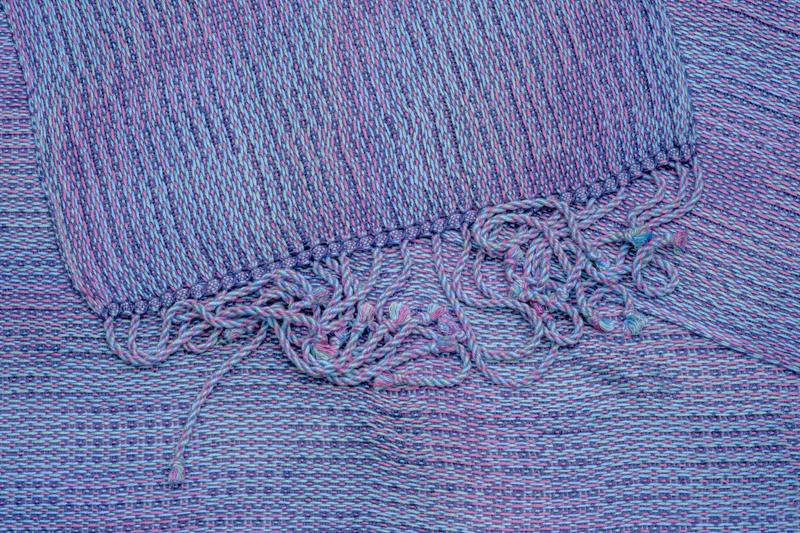 I think my new recipe of ingredients from previous projects turned out nice. In some cases, the inspiration for a new project is already there in your previous works: you just have to see it.