Since I started handcrafting, I have become increasingly aware of my color preferences. I gravitate towards pink in particular whenever I find myself in a yarn store. I just love pink and have been wanting a bright pink coat for some time. When I could not find a pink coat to my liking, I decided to dye my own coat and dye some matching yarn in the process. Now, I do not only have the coat I wanted, but also a shawl to go with it.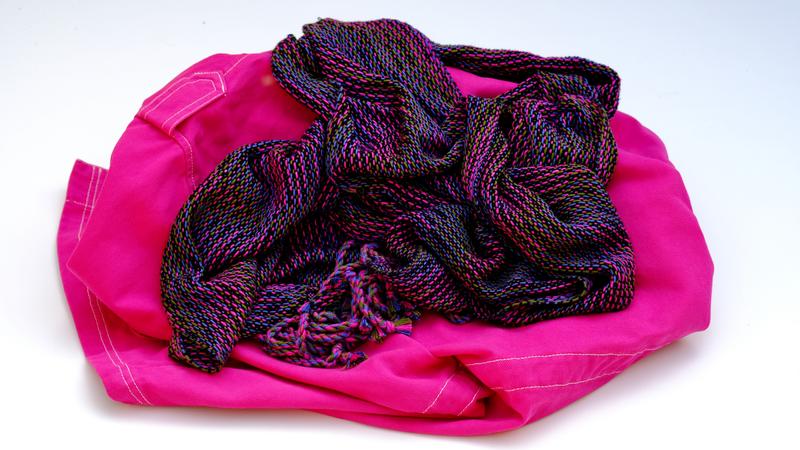 The fairest color of all
I love color in general and I have clothes covering the entire color wheel. Yet, when it comes to yarn, I tend to stick to a more selective palette. More often than not, my personal handwoven items contain pink, purple, blue and/or green. I might include red, especially when it contains hints of pink or purple. Yet, I usually steer away from yellow and orange. It is not that I dislike these colors, they are just at the bottom of my color ranking.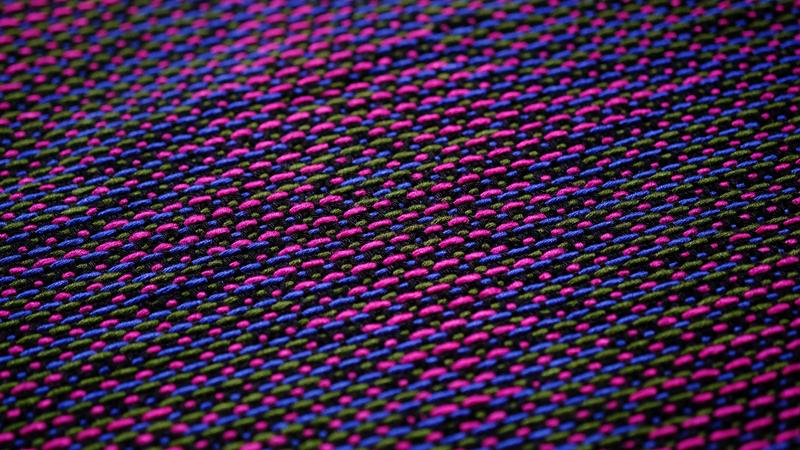 I especially have a weakness for pink: the brighter the better. When I pick yarn for a new personal project, it may very well be the case that I have chosen the shade of pink I want to work with and am looking for other colors that match with this pink basis. I love pink in all kind of color combinations: pink with deep blue, purple, green, turquoise and even with yellow.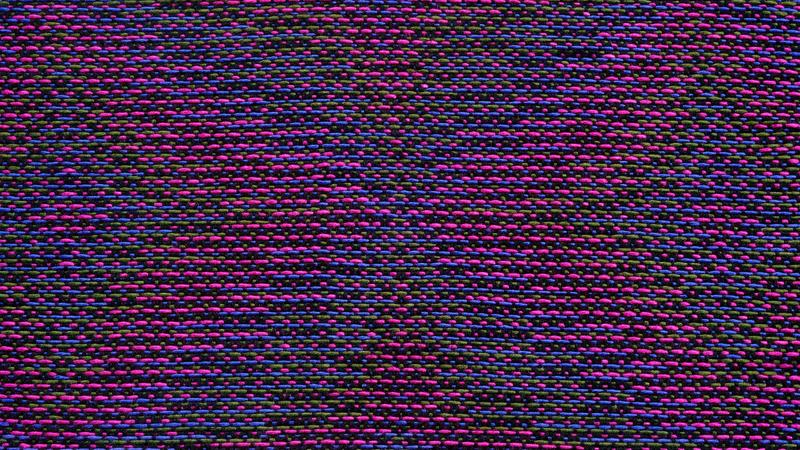 My love for pink is not restricted to yarn choices. If something is available in pink, I will probably choose that option. This holds for clothes, home decoration, phones and even cars. So, when I saw a bright pink coat last winter, I just had to have it. Sadly, it did not fit, but the idea of having a pink coat was born. When I could not find any pinks coats in the spring collections, I decided to take matters into my own hands. I bought a white cotton coat and bright pink textile dye, to make the pink coat of my dreams. I had quite some dye left, which I put to good use by dyeing yarn to match my coat.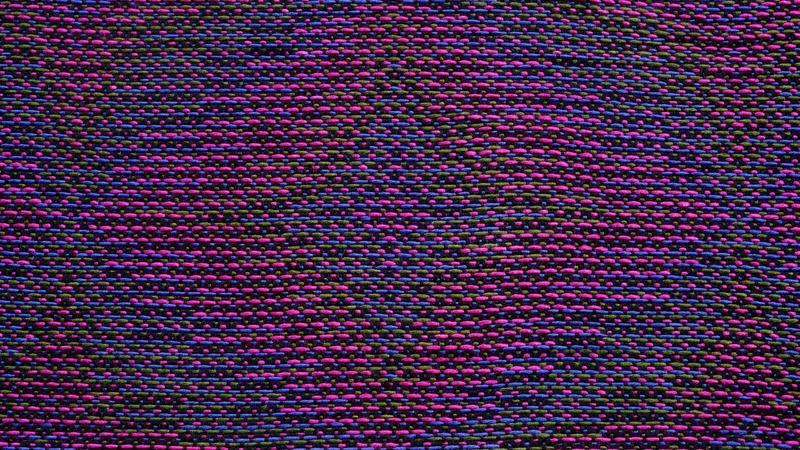 Dyeing for dummies
I had so much fun dyeing the coat and the yarn. My only experience with dyeing yarn is with food coloring, but this was completely different. I bought some textile dye that you can put in the washing machine together with the textile. It is quite easy — two washing cycles later (one for the dyeing and one for the rinsing) and your textile is done.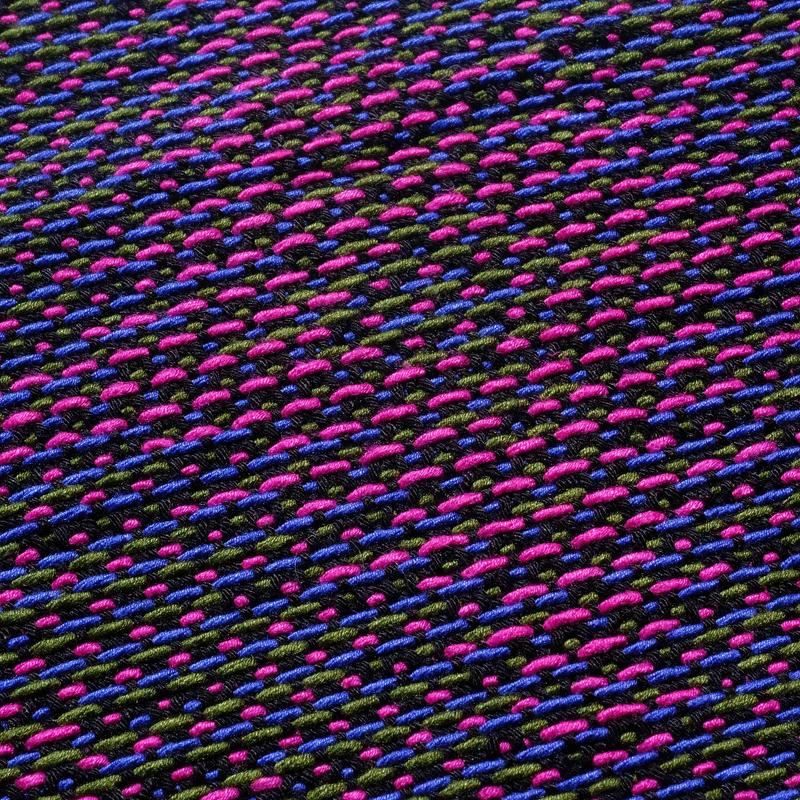 I chose to dye different types of yarn. The instructions stated that plant-based fibers take up the dye completely and animal-based fibers partly. I picked some white yarns from my stash: bamboo viscose yarn, a 50/50 blend of cotton and merino, and cotton with a little alpaca. I also added some light blue cotton/silk. I looped the yarn into hanks and tied them up loosely at several places. In this way, I hoped the yarn would be dyed evenly without getting twisted and tangled.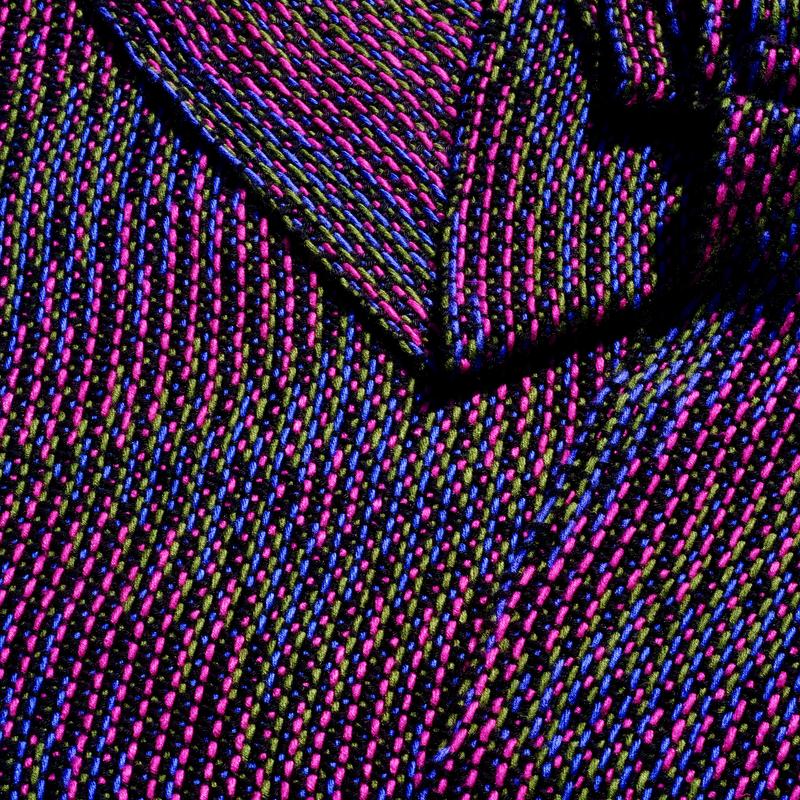 I dyed in two batches, the first containing the coat and half of the bamboo viscose yarn and the second all the remaining yarn. When I opened the washing machine after dyeing and rinsing the first batch, a beautifully bright evenly pink coat with matching bamboo viscose yarn appeared. The yarn in the second batch turned out a little lighter in color, which I think is a result from this batch being heavier in weight that the first one.
After drying, the yarn was quite manageable and I was able to wind it into balls without too much trouble. I decided to use the bamboo yarn for a shawl accompanying my coat. The yarn has a slight shimmer, which makes the pink pop even more.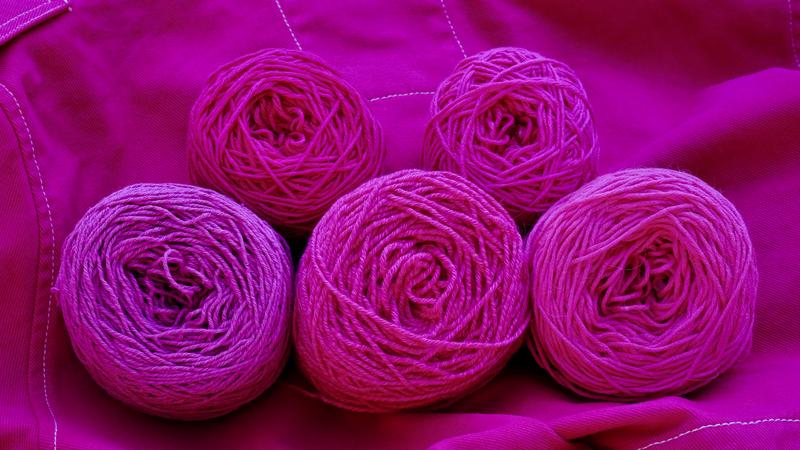 Time to weave
With the yarn ready to weave, I had to decide upon the pattern. My first thought was to make the shawl mainly pink, but the pink bamboo yarn looked so good next to the blue and green shades of bamboo viscose I had in my stash. The idea to use these three colors in combination quickly merged with my new-found interest in the Corris effect — a three-colored warp is just what the Corris effect requires.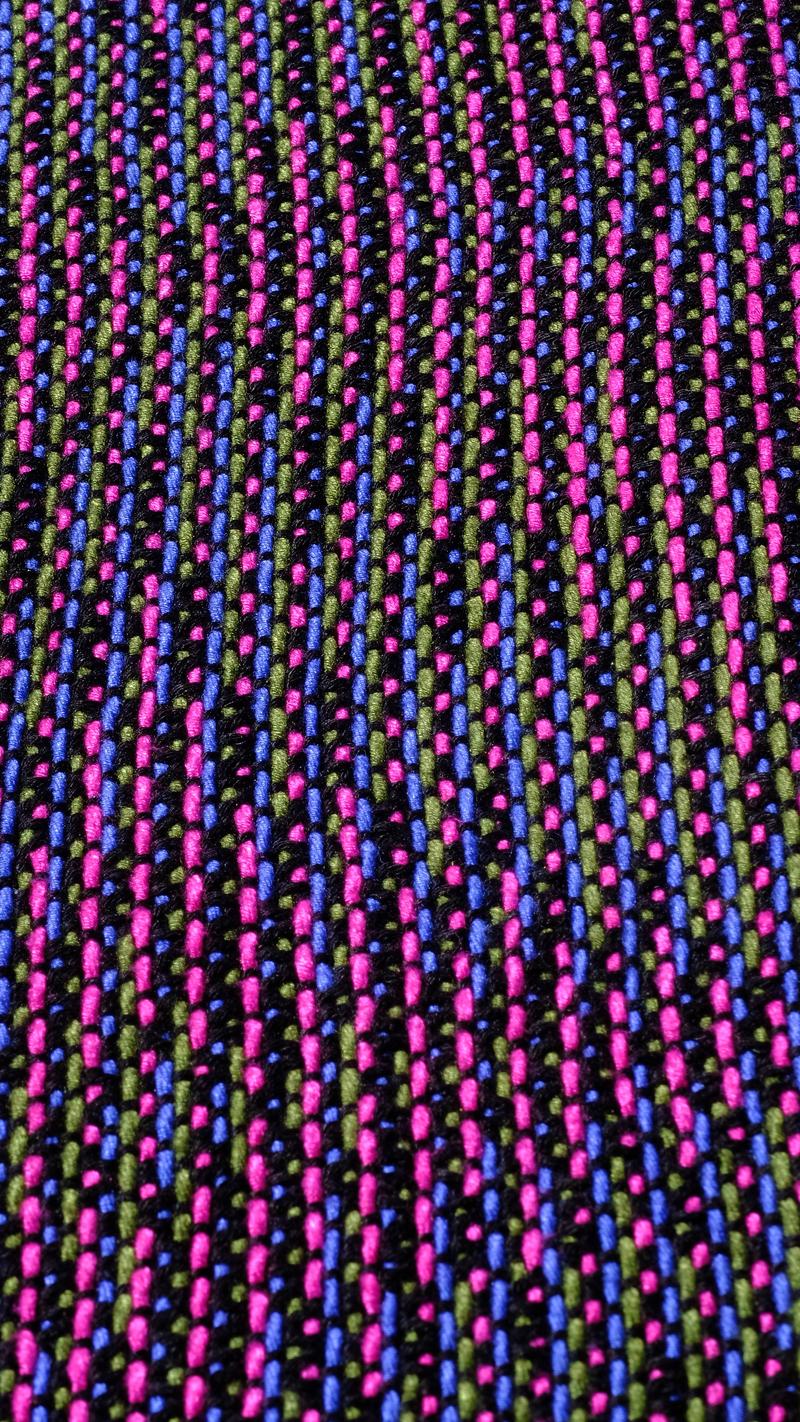 I decided upon a star pattern covering the width of the shawl. For the weft, I chose a lyocell yarn in black. This yarn is just as soft as the bamboo viscose, yet slightly thinner. In this way, I would give the colored warp the center stage. It was not long before I started warping and weaving. The colors show some beautiful iridescence together in the finished shawl.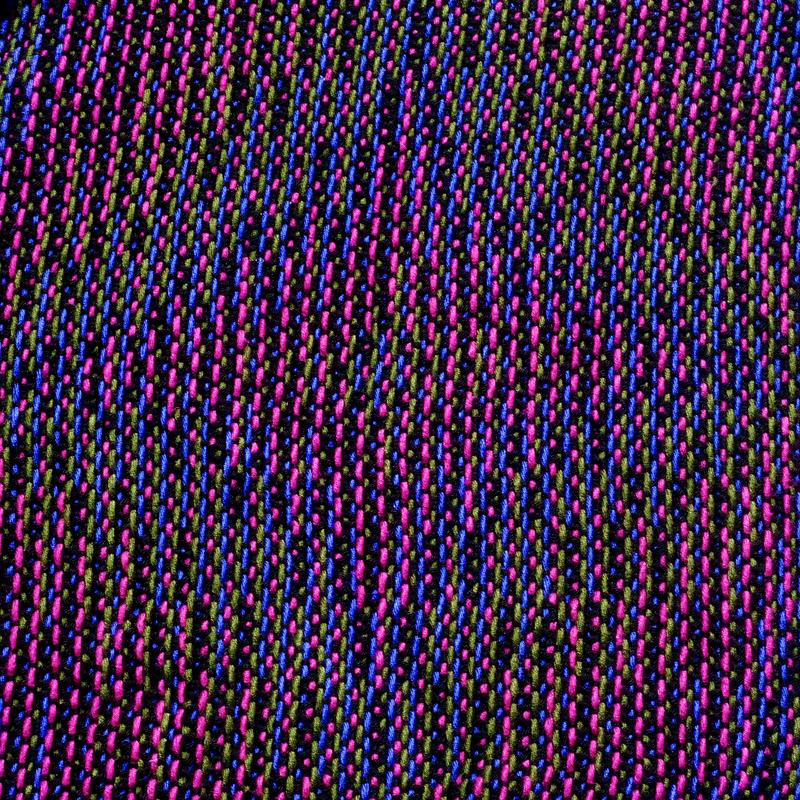 The coat and shawl have already been put to good use, as the weather in The Netherlands has been quite chilly. Luckily the weather turned around this weekend, so that I could post some sunlit pictures. I have lots of dyed yarn left, so perhaps I will make that mainly pink shawl after all. This was a new and fun experience. I definitely foresee myself dying some more clothes & yarn in the future.